A more conventional approach to recycled plastics can be found in the Greencast® acrylic sheets by Pyrasied. Made entirely from recycled pre- and post-consumer acrylic, It's a high-quality alternative that cannot be distinguished from its virgin counterparts.
Plastics aside, textile is another inexhaustible source of waste that offers countless possibilities for new materials. The consortium of Imat, C2C ExpoLab, FBBasic, Texperium, and Trützschler took on the challenge of creating yarn from multiple fiber sources that meets the highest quality standards. Their Mixed Fibers Recycled yarn combines several types of fibers, materials, colours, and quality levels, which are impossible to sort industrially. The result is a versatile yarn with exceptional technical properties that doesn't compromise design-wise.
A bold approach to the new raw theme can be found in the Karuun Ratan wood panels. With the aid of a filling agent, rattan tubes are turned into a solid material that is permeable to both light and air. In combination with coloured dyes, the porous yet strong material turns into a stunning palette of different shades. Having a soft touch similar to wood, the material is a lightweight and visually surprising alternative for anyone who's looking for a versatile natural material. By combining a natural source with modern techniques, the Ratan wood panels feel familiar yet surprising, natural yet modern.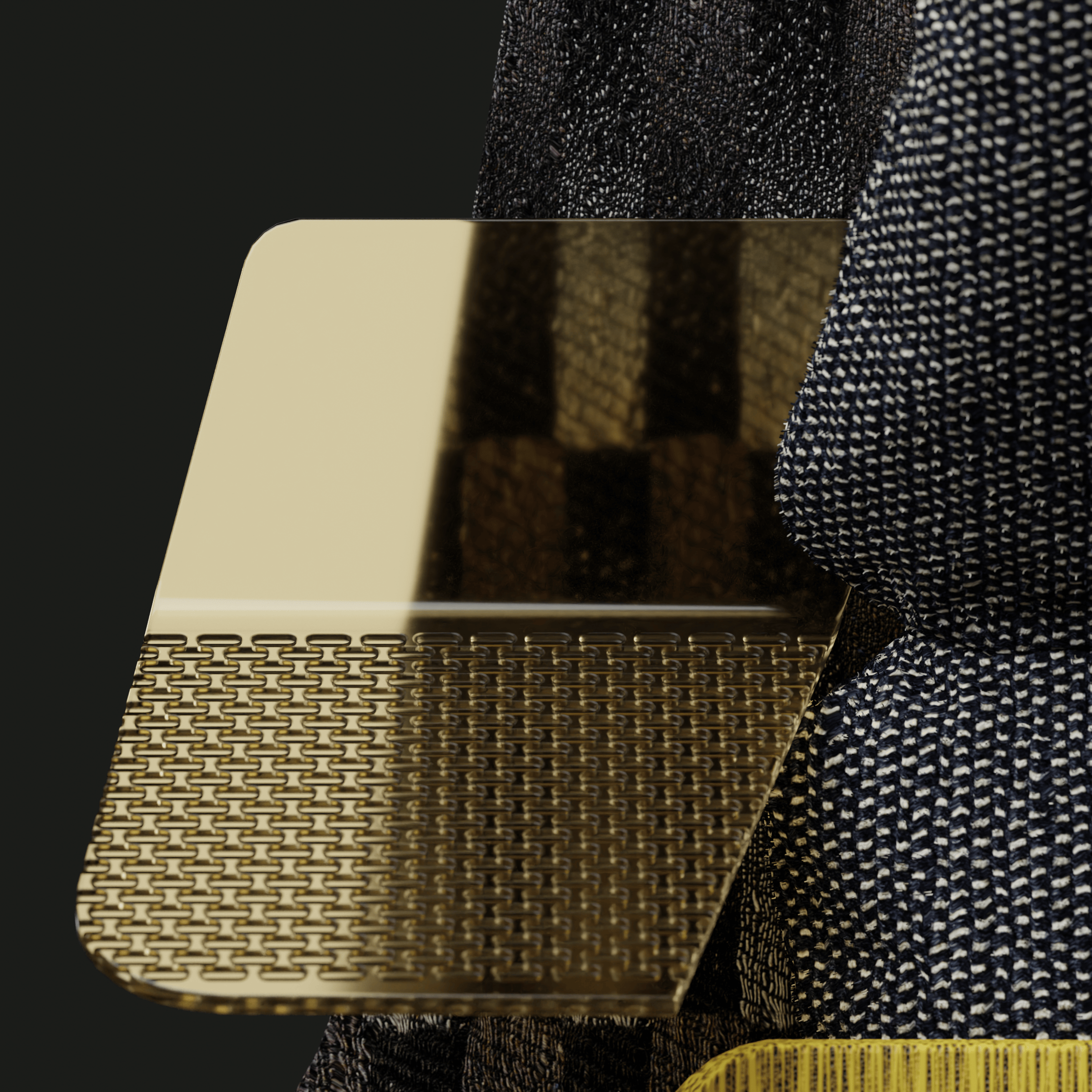 The modern and slick aesthetics that resulted from the industrial revolution are subsequently making way for an interesting new material pallet, one that appeals to our natural desires without feeling primitive or outdated. The combination of nature sourced or recycled matter with cutting edge techniques gives shape to new types of materials that can best be described as the new raw.
Exemplary is Ad Majoris's compound material MAJ'ECO, a polypropylene with mineral and renewable filler from shellfish. Intended for injection moulding, the material combines plas-ticlike qualities with a low carbon footprint and surprising aesthetics. Resembling the look and textures of fiberboard, the woody material can be processed by injection and extrusion moulding.
Shellfish isn't the only leftover material that's abundantly available. The over-production and mass consumption of plastics has catapulted the material into a mass polluter. It's one of our greatest challenges to address and solve the 400 million tonnes of plastic that are produced annually, and the Good Plastic Company is determined to make a positive contribution. Their recycled plastic sheets are of the highest quality and composed of a single plastic-type to extend their lifespan indefinitely. For example, their sunflower material is a summerly pattern made from discarded transport boxes and production waste materials. Its semi-translucent yellow surface fills every interior with a warm glow.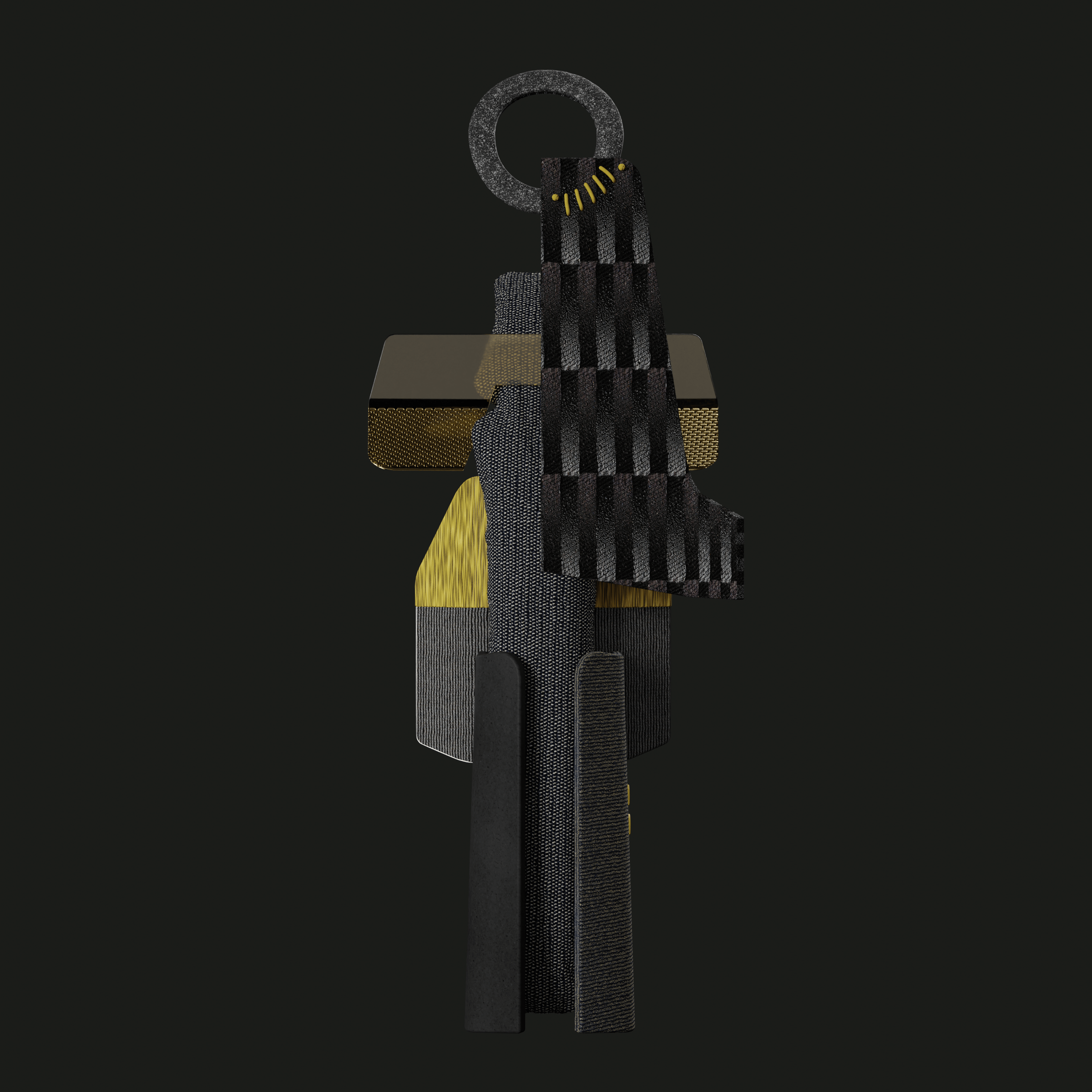 Equal natural aesthetics can be seen in the Re-Tire rubber cork from Capri Collections. Rubber waste is combined with cork to produce a sustainable and flexible material. The resulting composite has excellent insulating properties and can serve as non-slip decorative flooring. The addition of cork lifts the rubber tiles to new aesthetic heights by generating a warm, natural feeling. The material combines elements from the natural and the industrial in an intriguing whole with high performative capabilities.
With the Calme aluminium panels from Sonogamma it's not the addition of another material, but texture that twists a familiar material. By injecting aluminium in its liquid state with air, the material becomes both lightweight, porous, and sound-absorbing. The combination of aluminium's slick silver looks with a tactile surface makes it a versatile partner for interi-ors where sound control is key.
Altogether, these materials illustrate a new material direction that's closer to their raw origins. Polished surfaces are replaced by vibrant textures combined with a warm earthly colour palette. Our eco-conscious isn't only starting to change the material industry internally, it's starting to manifest on the surface.