Whether used as an aid to enhance a designer's vision, to translate data into tangible results, or to explore new aesthetics previously impossible to achieve with physical means, digital tools are truly transforming the way we design and create. These digital tools are slowly revolutionising the design process, particularly in textile and print design. With the use of digital modelling, designers can easily manipulate and experiment with different material combinations, surface finishes, colours and patterns to create truly distinctive results.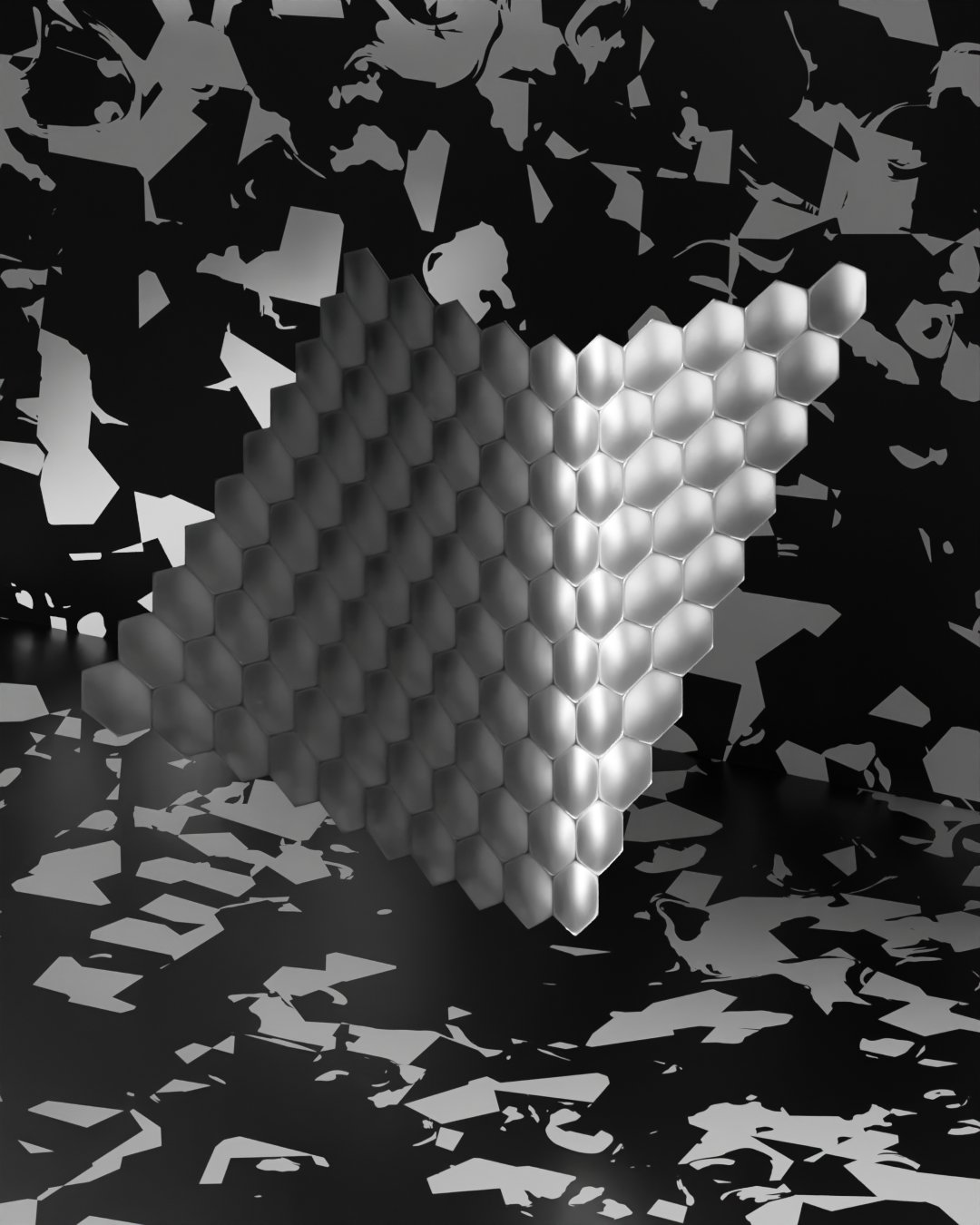 Exemplary is the Conductive Knitting from Morón. This PES knitted fabric features a 3D look that's interspersed with carbon. This material addition makes it conducive as well as extremely resistant because of its high tensile strength. Because of its breathability, the material is suitable for both high-tech and aesthetic applications and is a versatile partner for wall cladding among others. Another high-tech knit can be found in the 3D Volumic Bubble Material from Getzner Textil. The sound-absorbing fabric is flexible and comes in a wide range of design options. The fabric's acoustic qualities make it suitable for a range of interior uses, like wall or ceiling cladding and curtains.
A third texturised soft material is Synthetic Leather from MAH-ATN. Its distinctive surface, which can best be compared to a modern quilted look, has a brilliant shimmer and feels like it could be digitally generated.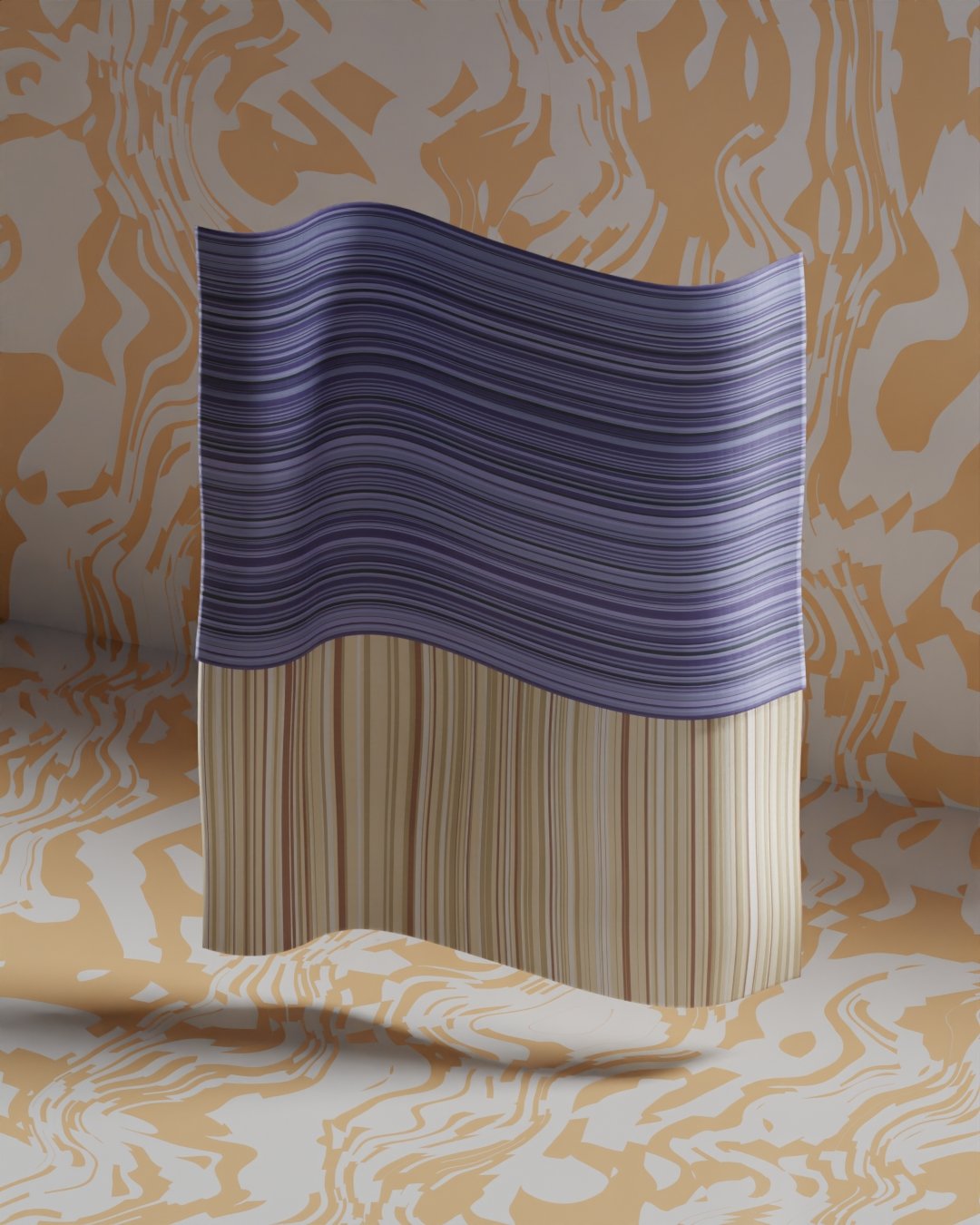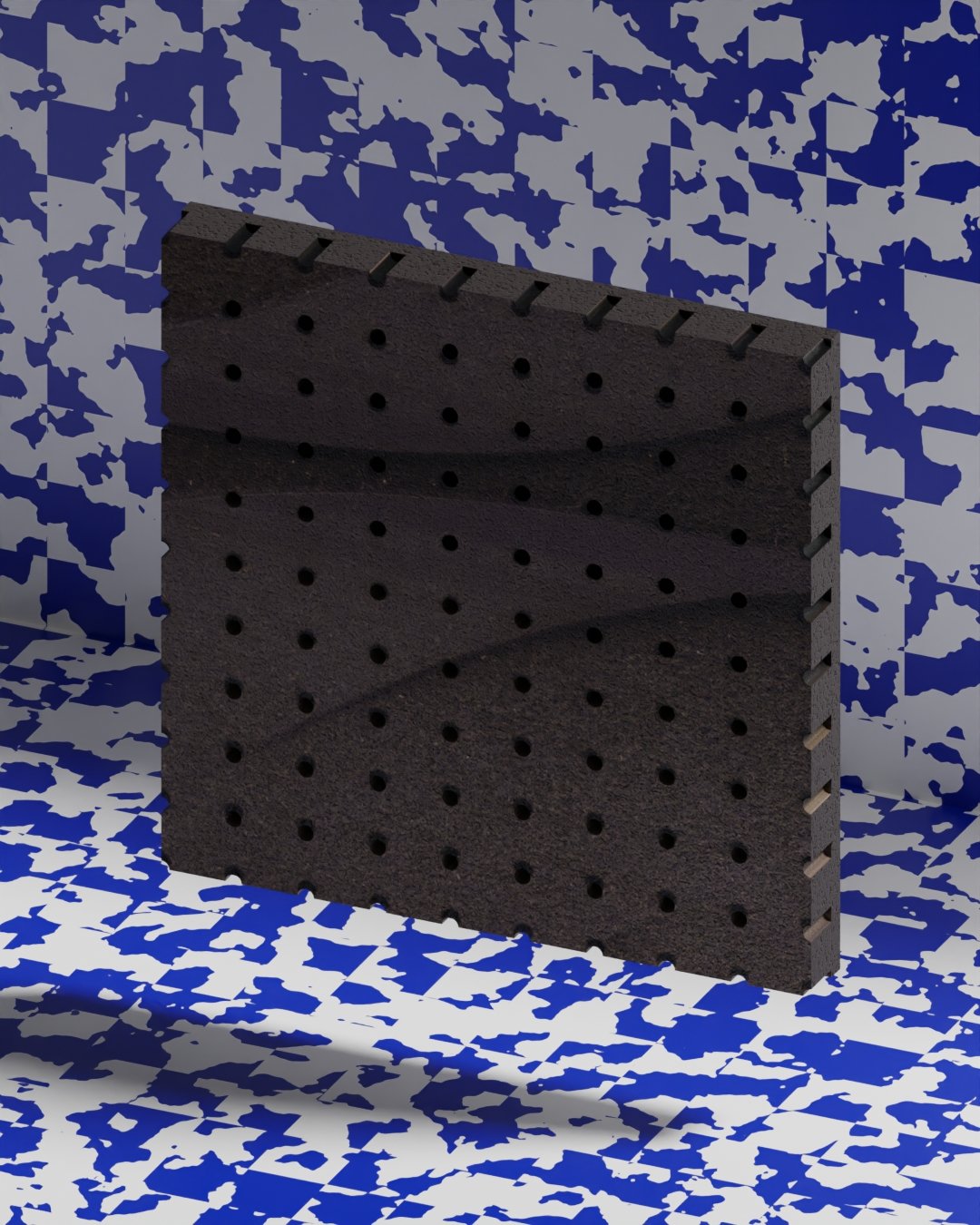 These materials showcase the potential of digital aesthetics and give us a glimpse of what's to come in the future. As the collaboration between designers and digital tools continues to evolve and designers are able to fully utilize these tools to co-create materials, surfaces, finishes, colours, and print designs, the possibilities become endless.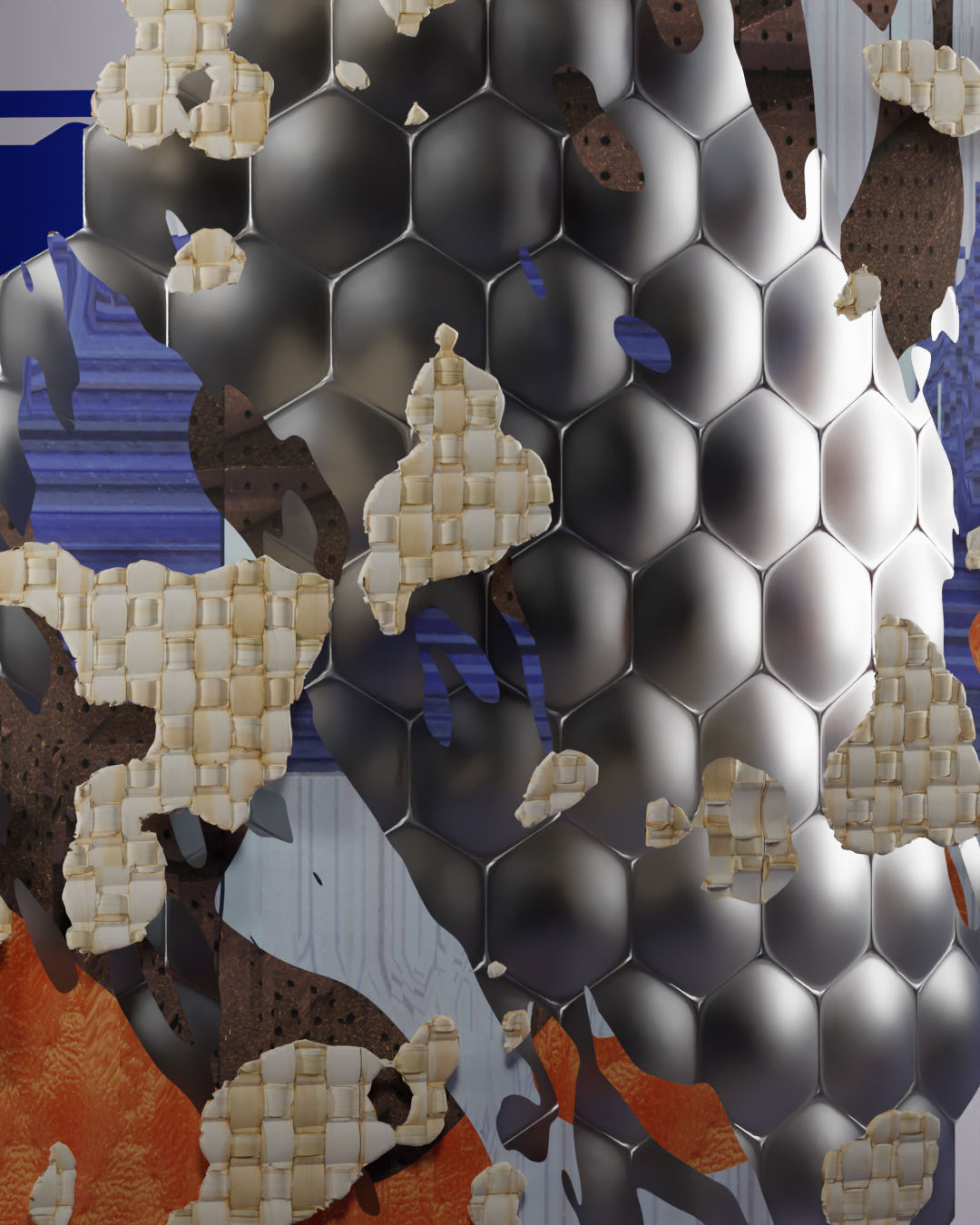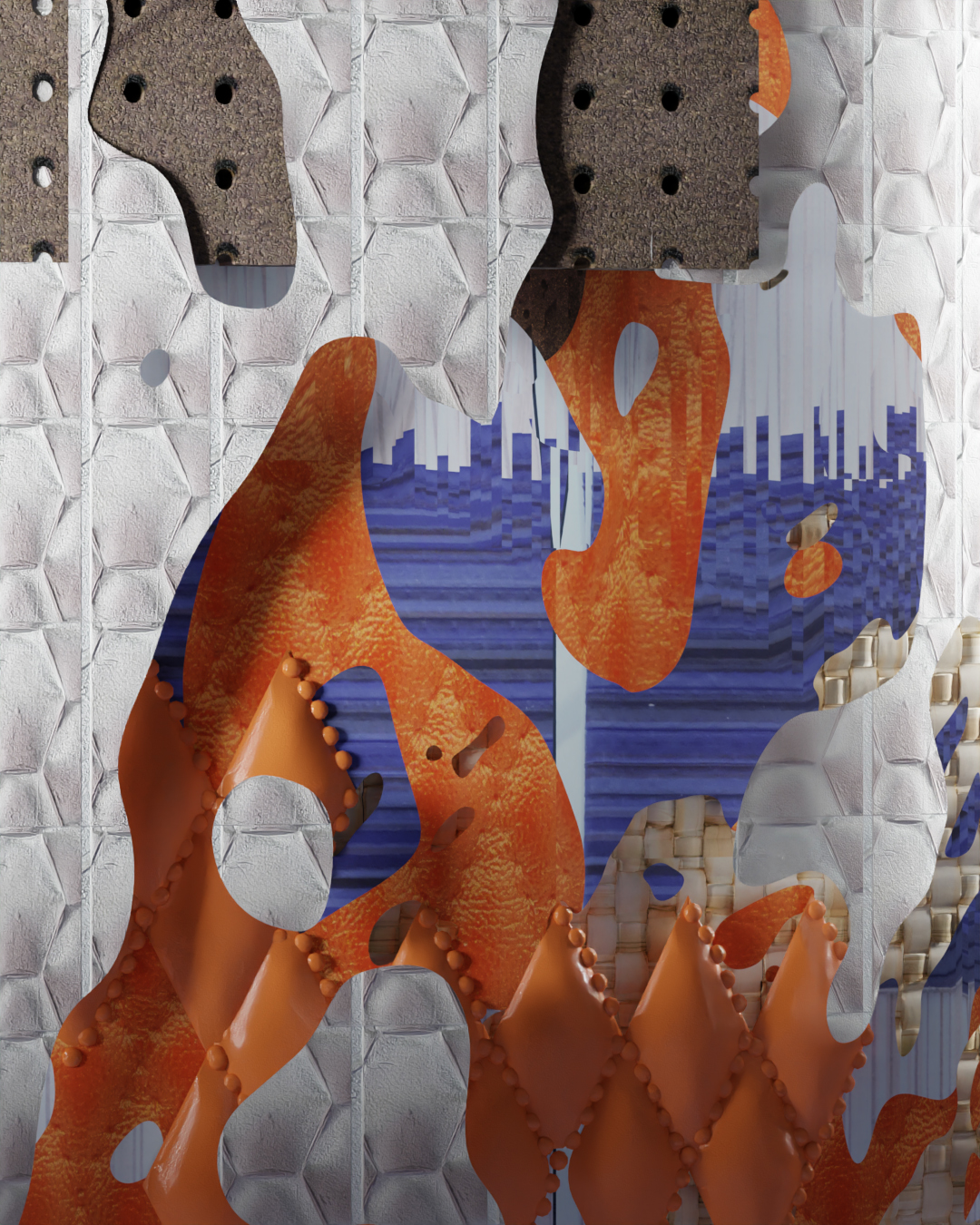 Additionally, digital models can also be used to collaborate with other designers, engineers, and manufacturers, allowing for a truly co-creative process. The international trade fair Heimtextil, taking place in mid- January in Frankfurt am Main, serves as a valuable platform for gaining inspiration and learning about the latest home and contract textiles advancements. One can only anticipate the innovative results that will be presented at the Heimtextil fair as designers and digital tools continue to work together. When looking at today's material landscape, we can already unravel parts of this exciting prospect.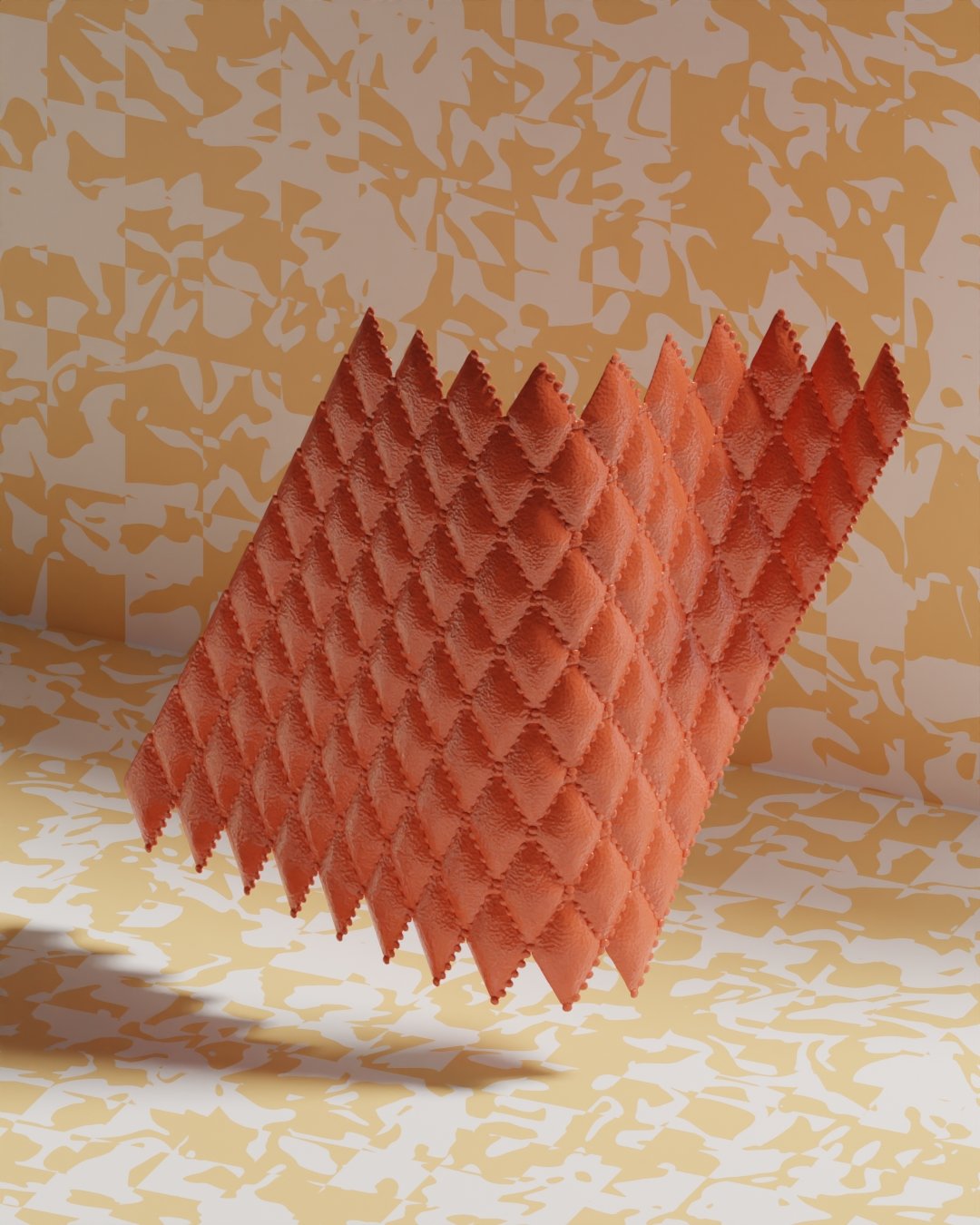 While moving away from soft materials, the Arched Aluminium from Dr. Mirtsch Wölbstrukturierung features an equally heavy texture. The material's surface is based on a vaulted structuring technique based on a bionic self-organization principle. The sci-fi-looking texture feels like it's digitally generated and offers low-noise qualities and thermal stability. Another hard material that features longitudinal wood-like patterns is the Vinyl Foil by Altfield. This composite material consists of a vinyl covering on a non-woven base material. The material's 3D effect is created through embossing while the material's coating is particularly robust and withstands the highest demands. The material, which comes in a wide range of colours, convinces whit its abrasion resistance, durability and flame-retardant
properties.
Another material that's actually made from wood is the Microperforated Design Wood from Staudigel. Made with laser material processing that results in a clearly defined 3d surface that adds a dynamic quality to the material. Because of the special micro-perforations, the surface becomes soundabsorbing and is thus a versatile partner in both public and private interior projects.
A completely different wooden material is the Rattan Structure from Altfield. The braided surface is made of cellulose and has a coating of natural resin that makes it easy to maintain.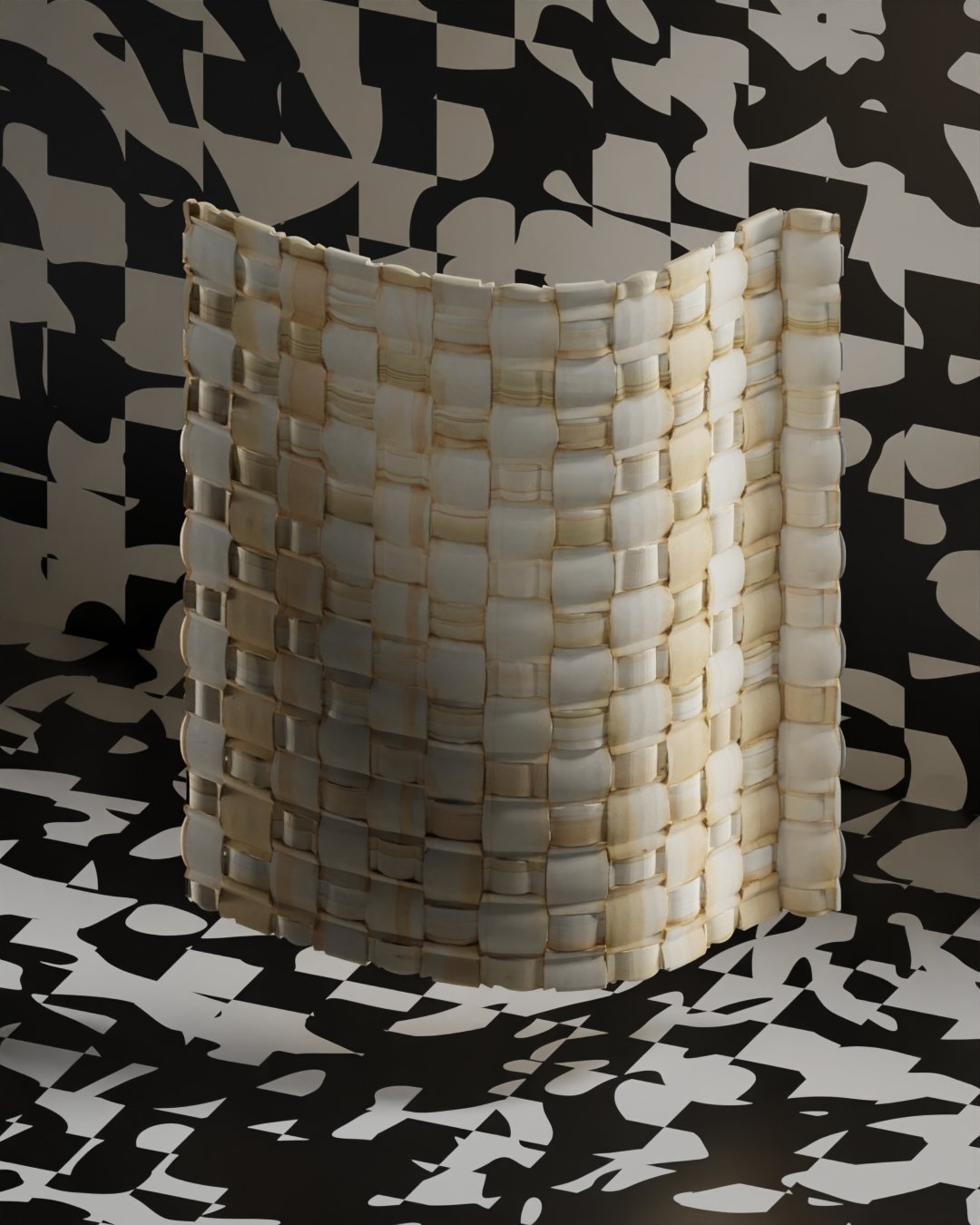 MATERIALS
3D Volumic Bubble - Getzner Textil
Synthetic Leather - MAH-ATN
Arched Aluminium - Dr. Mirtsch Wölbstrukturierung
Vinyl Foil - Altfield
Micro Perforated Wood - Staudigel
Rattan Structure - Altfield