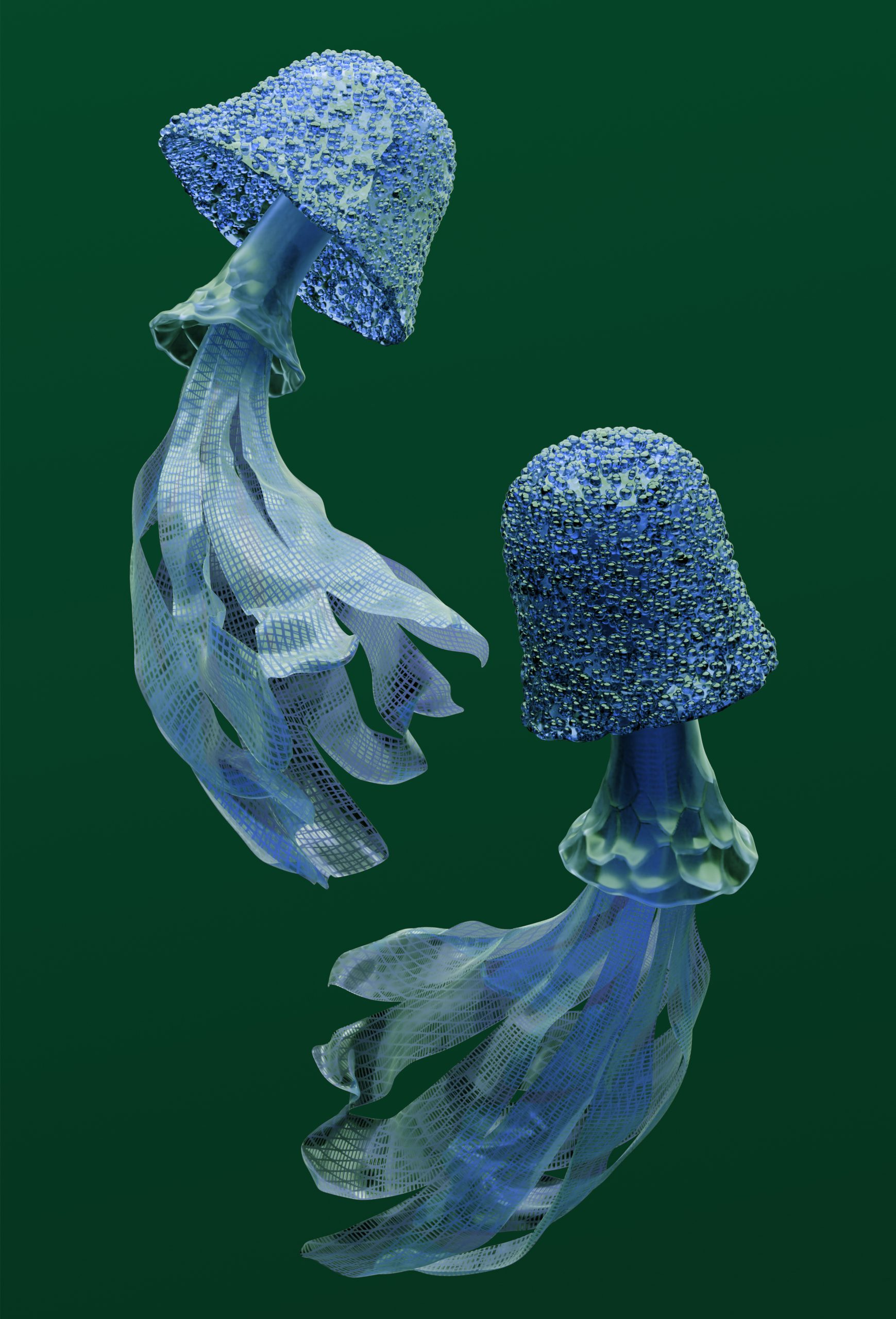 Contrary to what one would expect from such a resilient material, the knit is both breathable and light. The sum of these qualities makes it a versatile skin for various applications whereby the highest performative requirements must be met.
Similar qualities can be found in the Woven Carbon from Carbon-Werke which combines conductivity with the highest performative qualities as well. Distinctive is the material's resistance to chemicals and extreme temperatures, which lifts both the material properties and possible applications to even higher altitudes. Beyond the imaginable, applications can be found both in aerospace and medical technology.
Corresponding aesthetics can be found in the High-Tech Flooro floor covering from Anker. This groundbreaking walkable skin was developed especially for the aviation industry. The material has a significantly lower weight than other aviation textiles while still meeting the highest performative goals.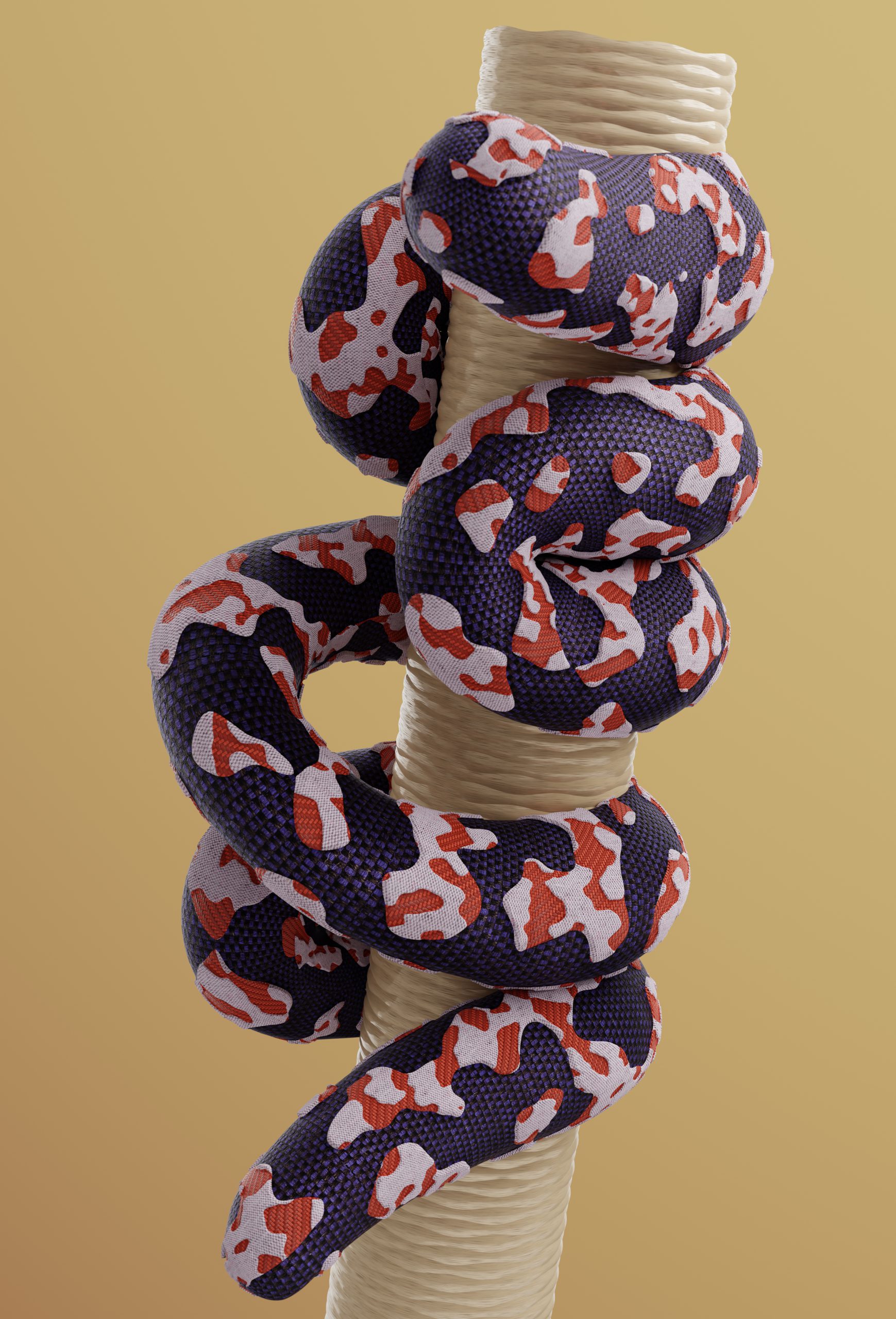 Nature's richness in color, remarkable textures, and dynamic qualities have directly shaped countless materials and material applications.
Exemplary is the Designpearl covering from Altfield, which is reminiscent of countless water drops on a leaf's surface. Made up of glass beads in various sizes, the optical layer can be applied on nearly any surface that needs a mesmerizing touch. Due to the skin its transparency, the otherworldly results are heavily influenced by the carrier material. Another coating where the base carrier takes up a central spot is the Reinforcing Scrim from Nippon. Although featuring an alluring appearance, the cross-laminated open mesh fabric is commonly used as a reinforcing surface element in lightweight construction.
An even more technical example can be found in the conductive knitted Java material by Grupo Morón. The fabric features a 3-dimensional look that is interspersed with carbon. This addition gives rise to a conductive knit with extremely resistant properties due to its tensile strength and colorfastness.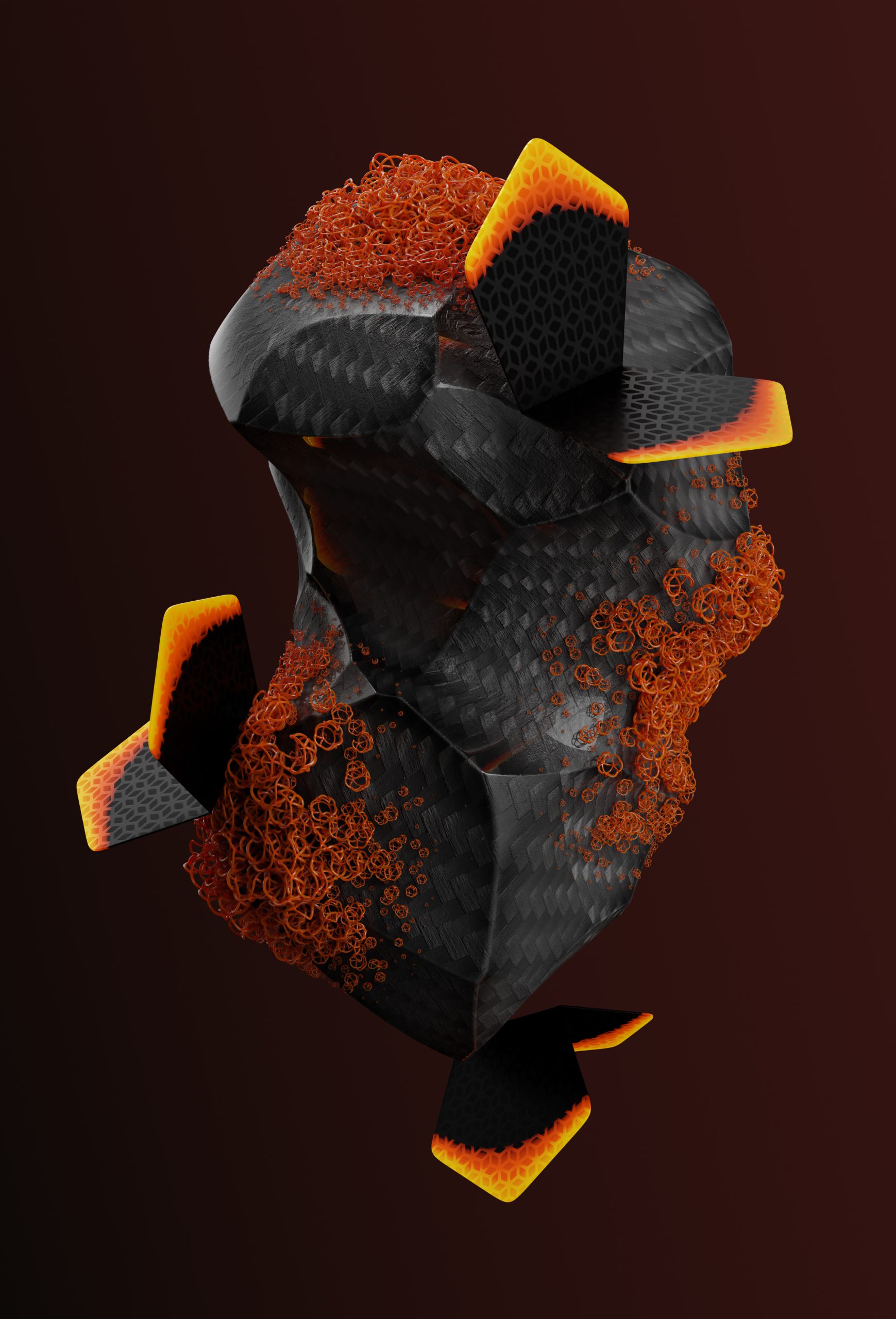 Besides, due to its compactness and edge-stable qualities, installation is simplified and transport costs are reduced. Altogether, it makes up for a conscious choice in an industry that is increasingly criticized in terms of sustainability.
A more static example can be found in the Zinc Alloy from Nedzink, where subtle color and texture lift the base material beyond its usual appearance. Evoking the scaly texture of a snake's skin, the surface pattern adds ambiance and a touch of elegance to architectural accentuations indoors and out.
Collectively, the above materials display diverse ways in which materials serve as wrappings for diverse objects. Some of them merely as a beautiful finishing layer, others as fundamental technical parts of high-performance applications. Nevertheless, they all illustrate the transformative effect material skins can have on the carriers they cover.
materials
Anker – High tech floor covering
Imat – Fibers unsorted woven sample
Nedzink – Zinc alloy
Tuchfabrik Willy Schmitz – Dofasi
Trespex, Pyrasied – Chatoyant PMMA
Altfield – Designpearls
Covestro – Polycarbonate sheet
Jx Nippon Anci – Reinforcing scrim
Alusion – Aluminium foam
Grupo Moron – Conductive knitting
Carbon Werke Weissgerber – Woven carbon