Once mined, a material enters a long cycle in which it's processed, used, re-used, and more often than not: discarded. It's sad to realise that the majority of materials that enter this cycle end up in landfills, mixed in between rubble from all around the world, without purpose. Having had a bad connotation for years, these waste streams' endings have been positioned far from our everyday lives. Unsurprisingly, since they can be seen as a visual metaphor for a complex problem we cannot seem to untangle.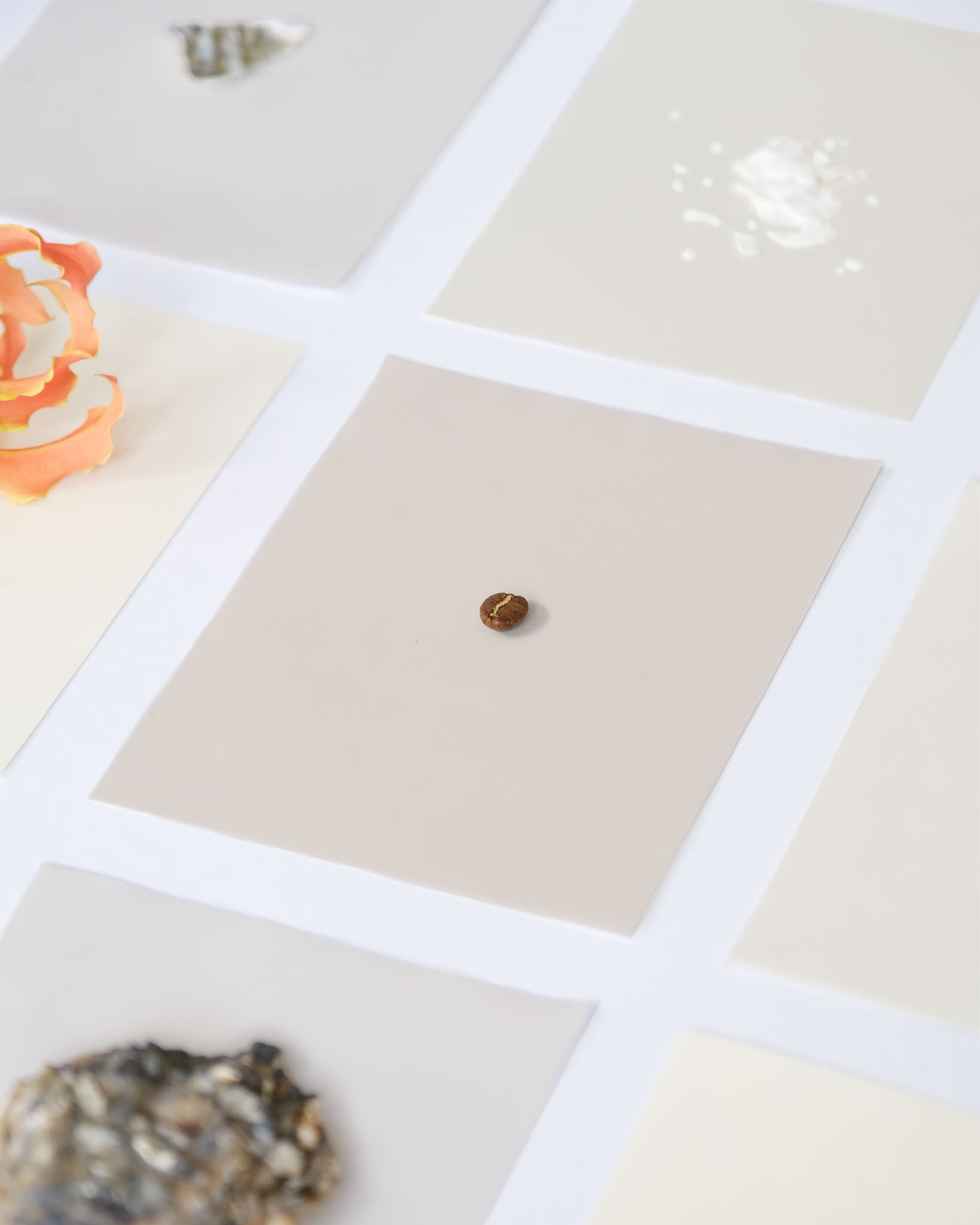 When delving into the sea's resources for example, leftover shellfish can be used to create the Shellfish Compound from Ad Majoris. As its name explains, this polypropylene material is made up of mineral and renewable filler derived from shellfish. Intended for injection and extrusion moulding, it provides great support in combination with an original aesthetic surface design. A material with similar characteristics, and a similar explanatory name, is the Espresso Composite from Kaffeeform GMBH. This composite is made from recycled coffee biopolymers, plant fibres and wood. The particularly light material has a smooth surface that's characterized by a diffused pattern of coffee and wood fibres that are accompanied by a slight coffee smell. The used coffee grounds are collected from local Berlin gastronomy, dried, processed, packed and dispatched. The material is dishwasher safe and features excellent properties. Both materials lend themselves exceptionally to interior applications such as furniture design. Places where novel materials and their applications can be discovered in real life are Interzum and IMM Cologne, which take place in May and June respectively. These fairs show a symbiosis of known brands with new, cutting-edge designs. If lucky, one might discover an innovative material such as Flower Waste upcycling by Rachelle Hornesch at one of these places. This material research into waste flowers was inspired by Rachelle Hornesch's work as a florist. Here, she discovered that on average, 2 billion cut flowers are discarded each year in the Netherlands. Her research illustrates how these raw materials can be used in the manufacturing of papyrus, pigments, dyes and biocomposites.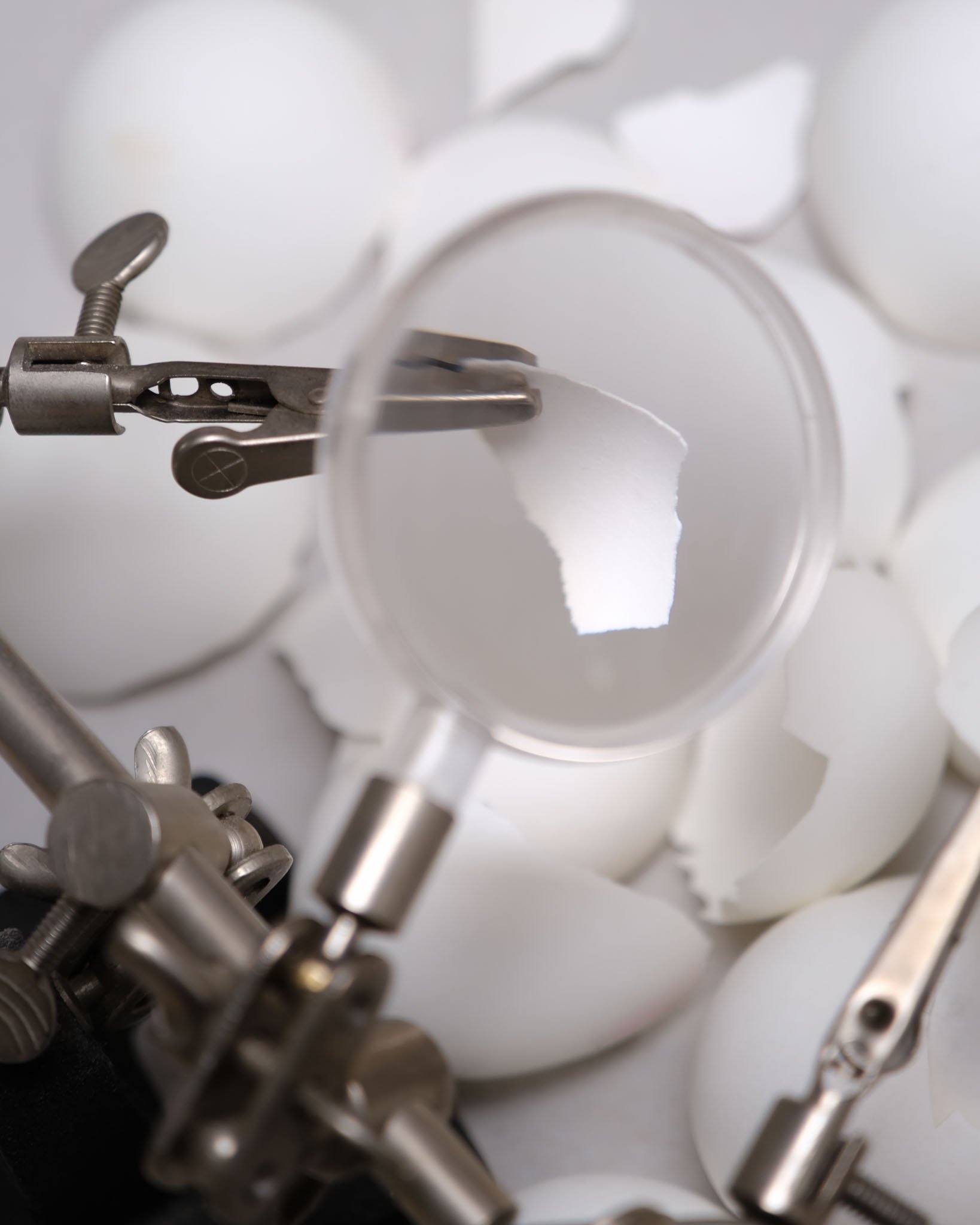 Lastly, a material that repurposes a naturally derived material is Recycled Newspaper by Altfield. Cut to size and treated, discarded newspapers are stretched on a textile support material to give them strength. With various applications, the material can be applied to different carriers in multiple areas of application.
Altogether, the aforementioned materials illustrate that if we change our perspective, we can find amazing properties that are nowadays being overlooked. Known waste streams lend themselves perfectly to new beginnings while plenty of exciting resources are still being overlooked.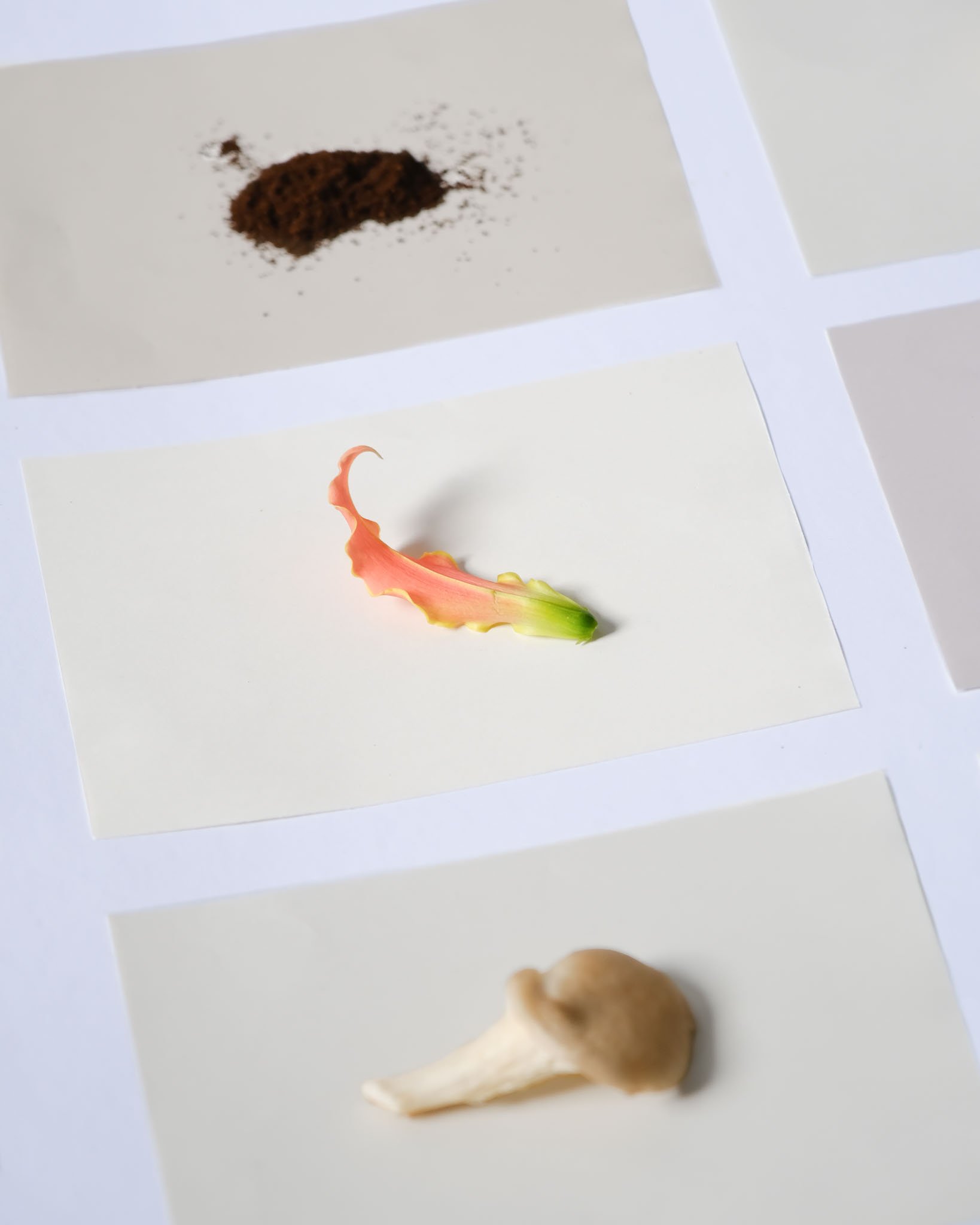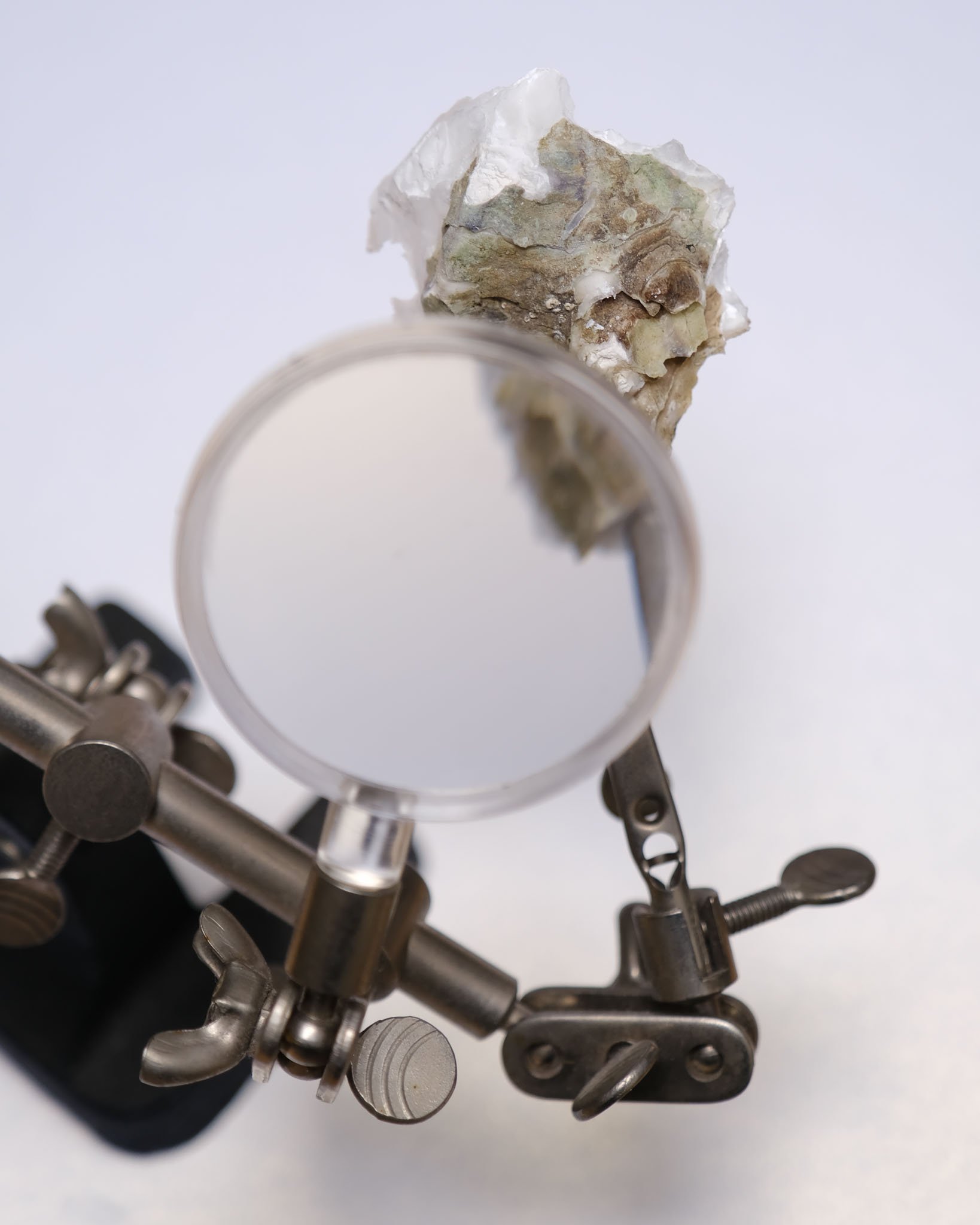 Might it be interesting to change the way we look at these piles of junk? Instead of being an ending, could it be the beginning of something new? In a world in which landfills are widespread, can these places become a new generation of mines? Additionally, we could broaden our horizons about the varieties of waste that are out there. Beyond the known household streams, the industry is a goldmine of unconventional leftover materials that can give shape to new aesthetics, new colour combinations, and new applications.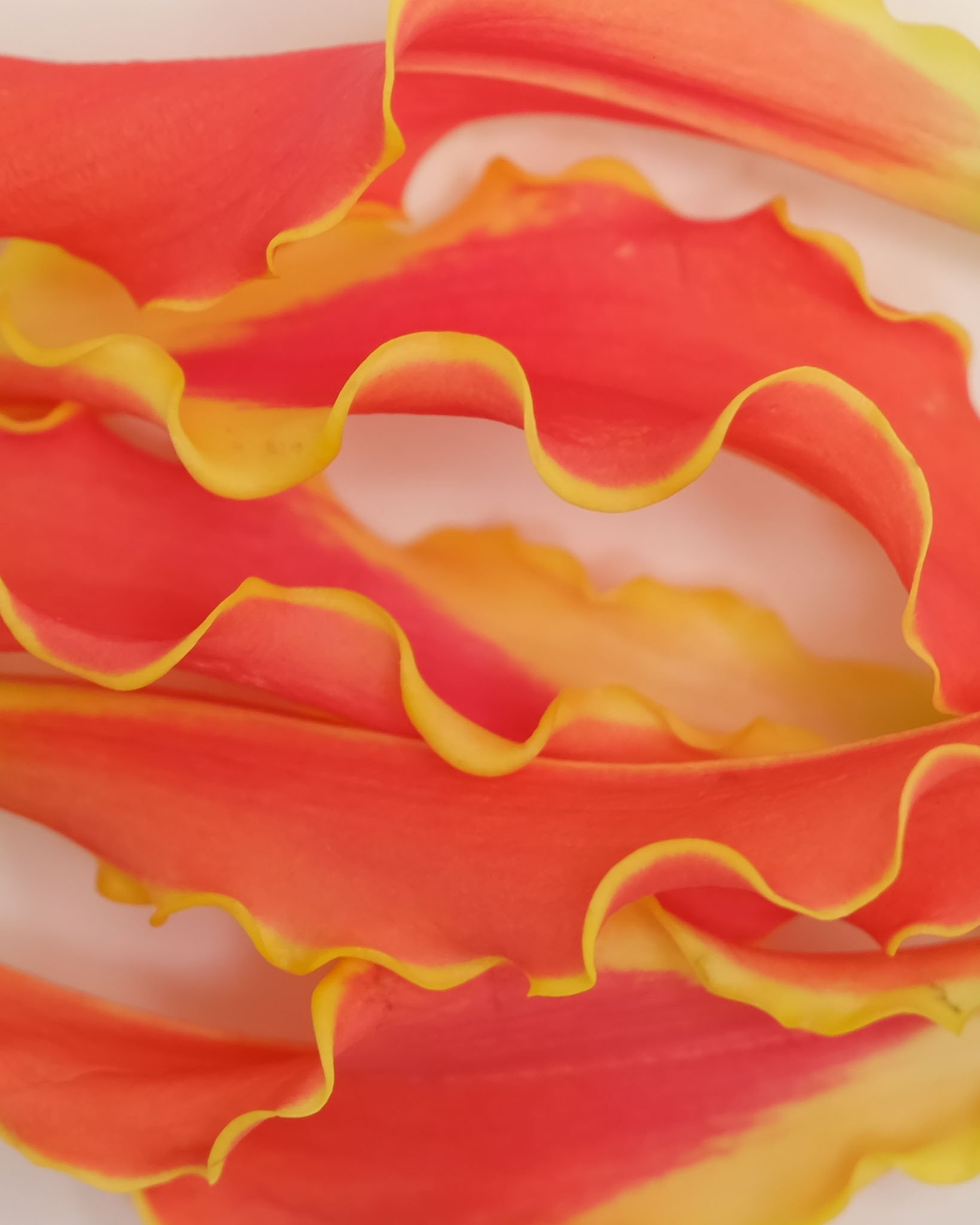 Moving onto softer materials, we find the Breathe Eggshell Nonwoven by Hye Hyun Song. Although an industrial method to separate eggshells from their membrane exists, massive amounts of eggshells end up in landfills. The project examines how this waste product, that's naturally anti-bacterial, can be processed into a sheet material to make hygienic masks. Made with the same method used in traditional paper-making processes, the material is coated with an egg-white solution for it to have enough strength and softness. Another soft material that's suitable for wearable applications is Mushroom Leather by Life Materials. This plant-based alternative to animal leather is made from a parasitic fungus that grows in the wild on trees in subtropical forests. With its suede-like touch, the absence of toxic substances makes Mushroom Leather ideal for close-to-skin applications.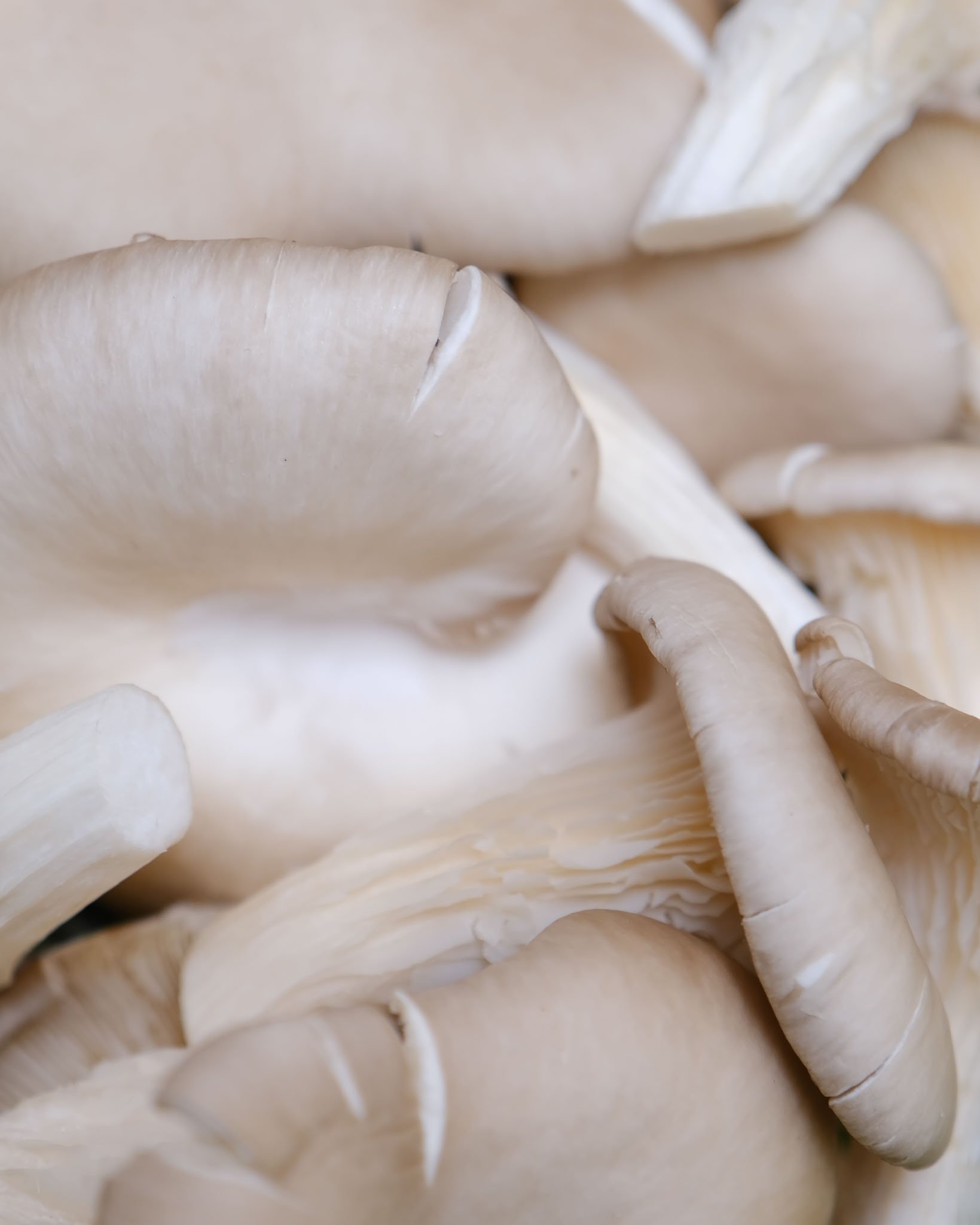 MATERIALS
Shellfish Compound - Ad Majoris
Espresso Composite - Kaffeeform
Flower Waste - Rachelle Hornesch
Breathe Eggshell Nonwoven - Hye Hyun Song
Mushroom Leather - Life Materials
Recycled Newspaper - Altfield