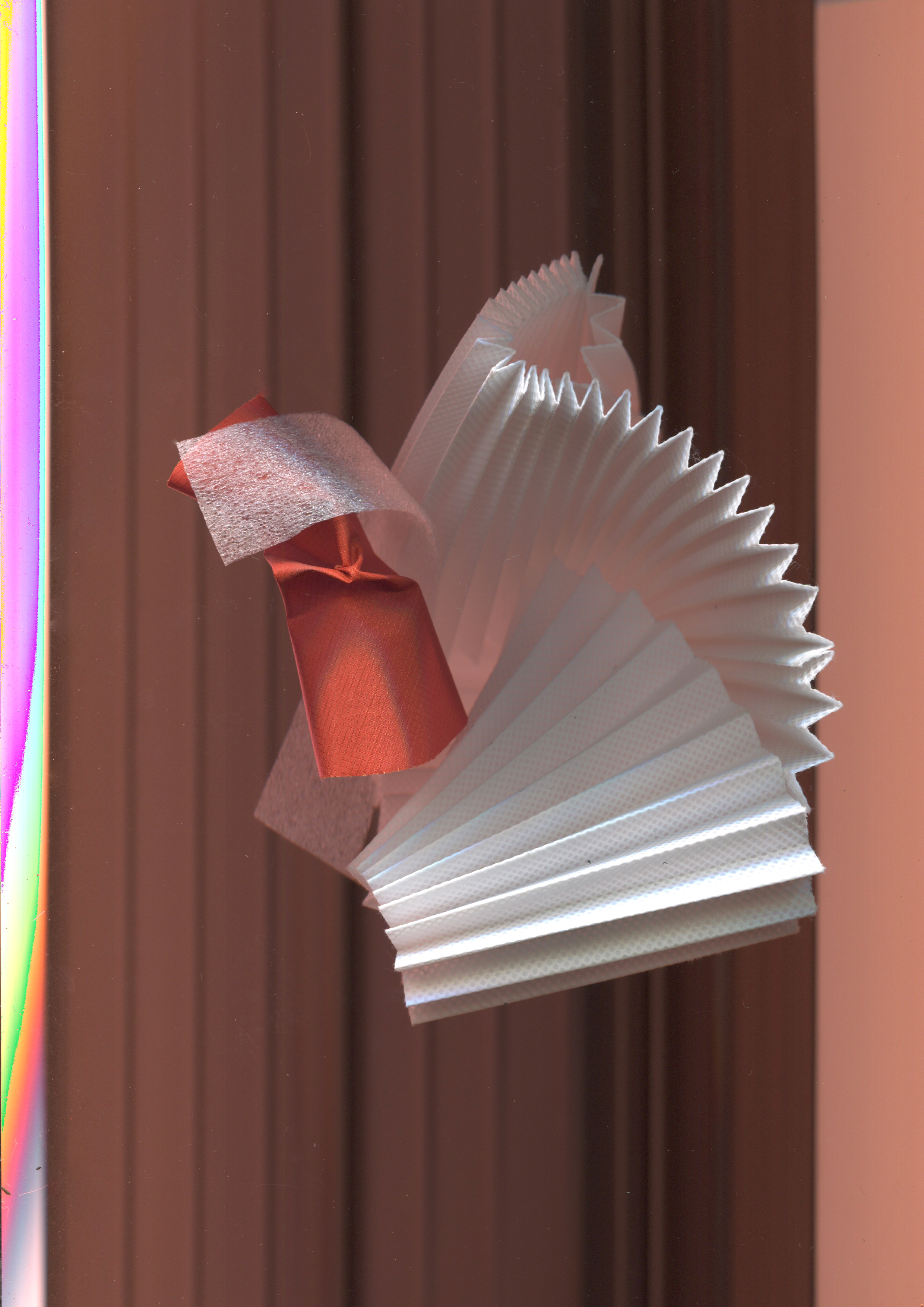 Similar aesthetics can be found in the Acoustic PET Felt Panel from Refelt. These large and sturdy sheets, made from recycled plastic bottles, are suitable for various applications. Due to their open-cellular structure, the panels have great acoustic performance, making them perfect as wall and ceiling covering to increase sound absorption.
In the same color palette, a sturdier leather- like finish can be discovered in the Pineapple non woven Pinatex material from Ananas Anam. The material, which is composed of leftover leaves from the pineapple harvest combines a multitude of properties. Just like leather, it's an extremely resistant material that can stand wear and tear, making it equally interesting for the shoe industry. Being made from plant-based waste, it's a more environmentally friendly option that secures extra income for pineapple growers.
Another non woven making use of leftover materials is the Fused Fibers from ae studios. Based on leftover yarn waste from the weaving industry, the material is a visual feast by mixing yarns with contrasting colors.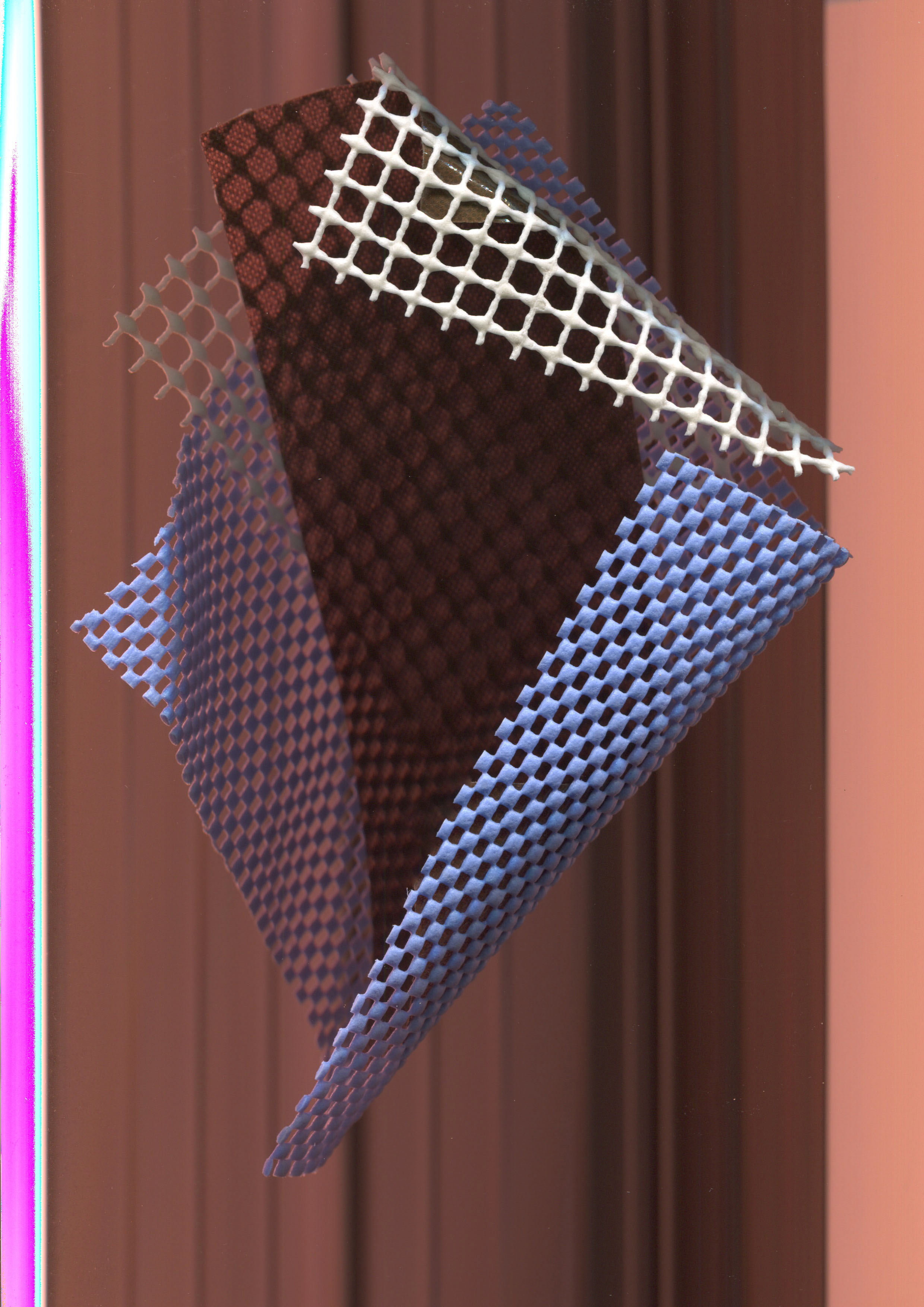 Continuing on a more functional note is the Conductive adhesion non woven from Imbut. This net-like fabric is used to connect heating textiles and for other conductive applications. By doing so, the material represents a practical tool for the integration of electronic systems and functions into textiles. It illustrates the technical capabilities of non woven textiles beyond their woven colleagues.
Besides being functionally superior, non woven fabrics can also have excellent technical qualities. Like the Functional non woven fabric from Jx Nippon Anci Sas, a polyester non woven fabric that is thinner compared to woven counterparts. The material has a silk-like finish and smooth surface combined with balanced tensile strength.
Altogether, this collection of materials proves that non woven materials have outgrown their inferior origins and deserve recognition beyond just felt. They have earned their spot in the textile spectrum both from an aesthetic, functional and technical position and will continue to thrive for years to come.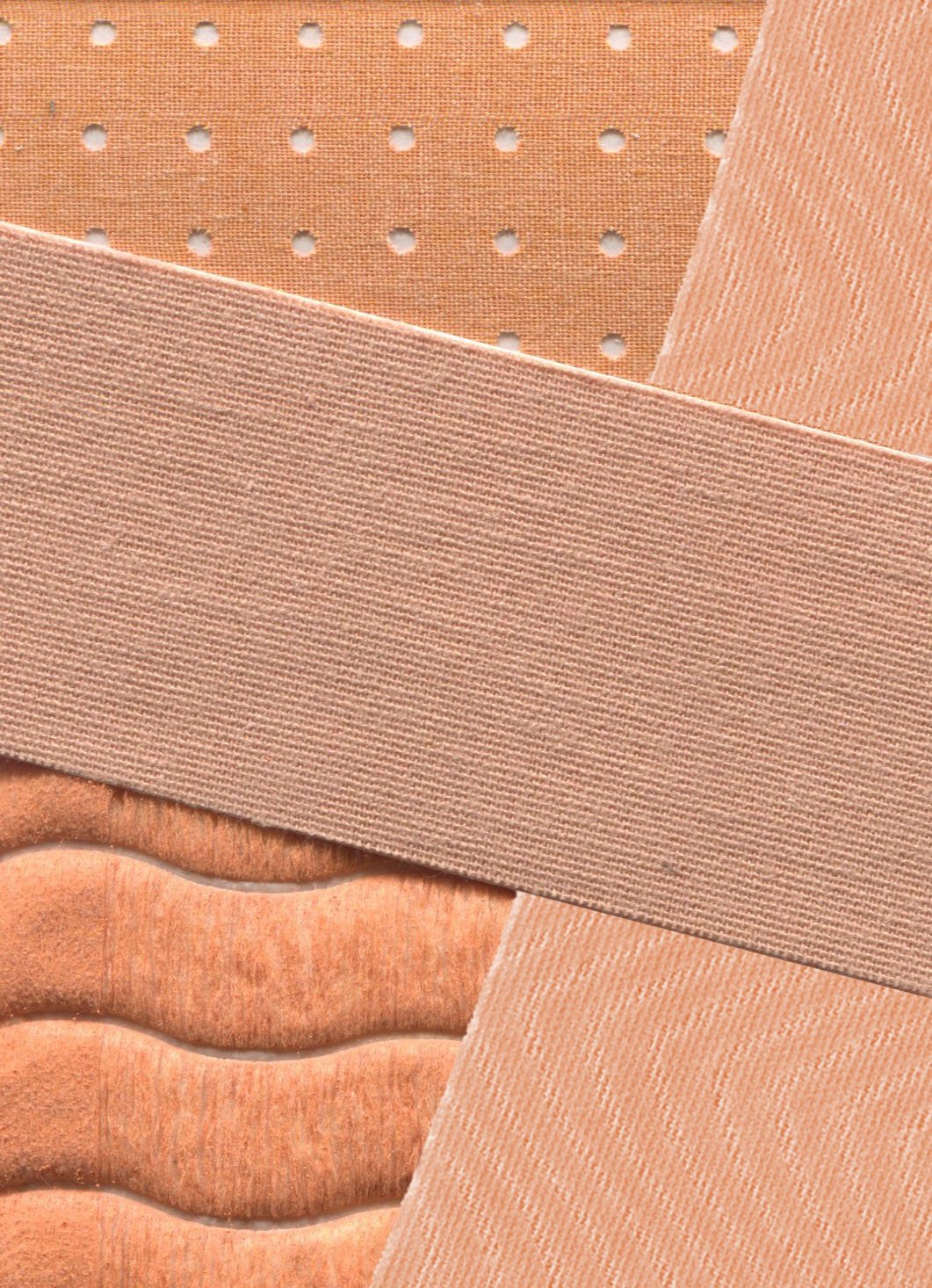 These so-called non woven, which are built up from fibers in all different directions, are bonded together by chemical or mechanical techniques. Historically seen as inferior and more affordable alternatives to woven textiles, non woven have made lots of progress in recent years. They have claimed their spot in the textile landscape and have proven to be both technical and aesthetically equal to their woven counterparts.
Exemplary is the Polyvlies needle-punched natural fiber which as its name suggests, is made by a mechanical needle punching technique. The material, which can be made up of synthetic, natural, and recycled fibers, features a familiar felt-like look with some needle punches still being visible. While the material lends itself to different sandwich constructions, a wide range of bonding techniques and finishes is available as well.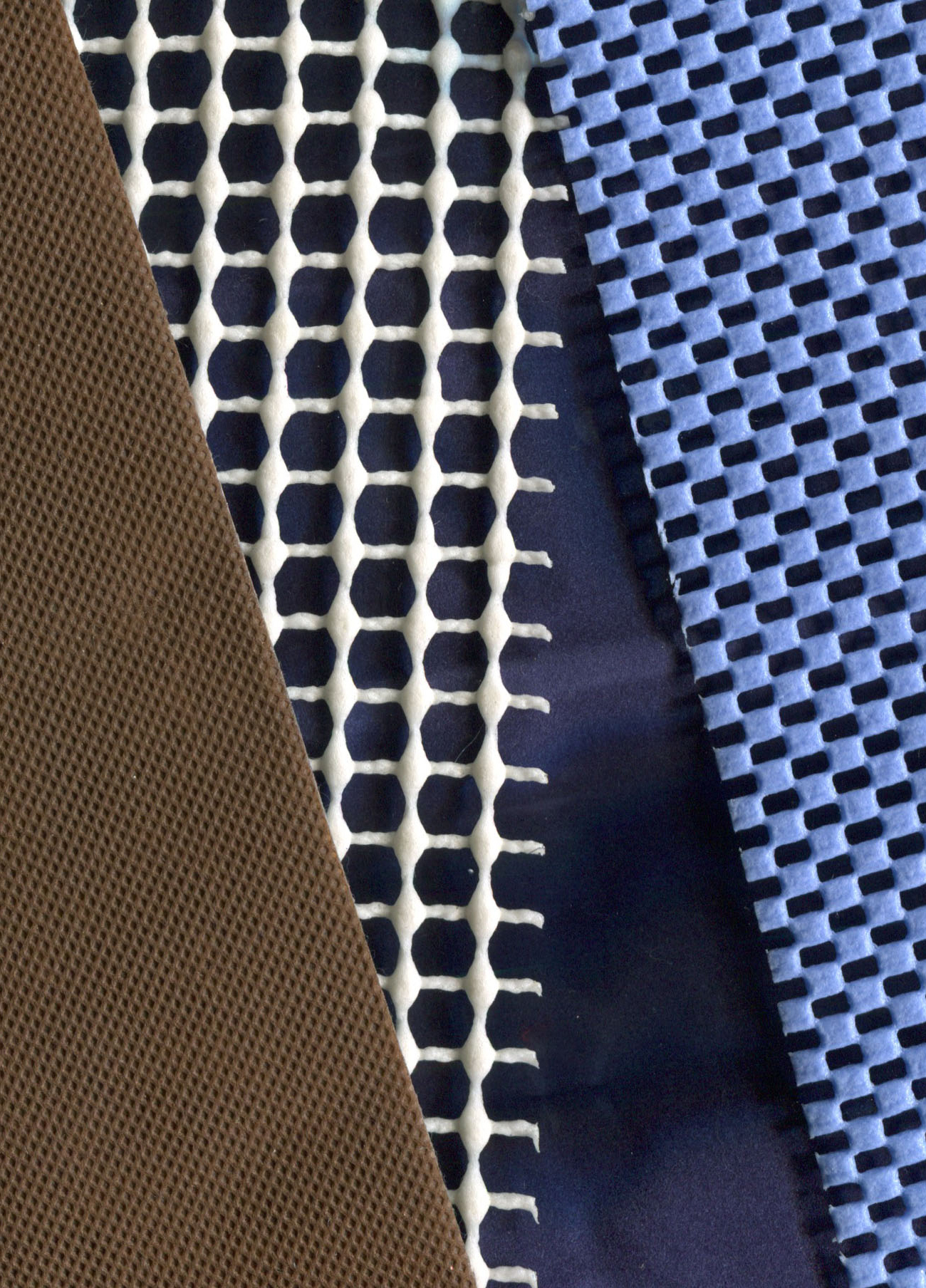 Pre Loved by Studio Sarmite concludes the sequence of leftover-based non wovens. This biotextile has a marbled pattern that results from combining textile waste and natural binders. Starting from downcycled mixed textile waste, the material combines different types of fibers like cotton, polyester, wool, and others. Separating colors, controlled pattern making, and natural dying ensure that all these fibers come together in a coherent whole.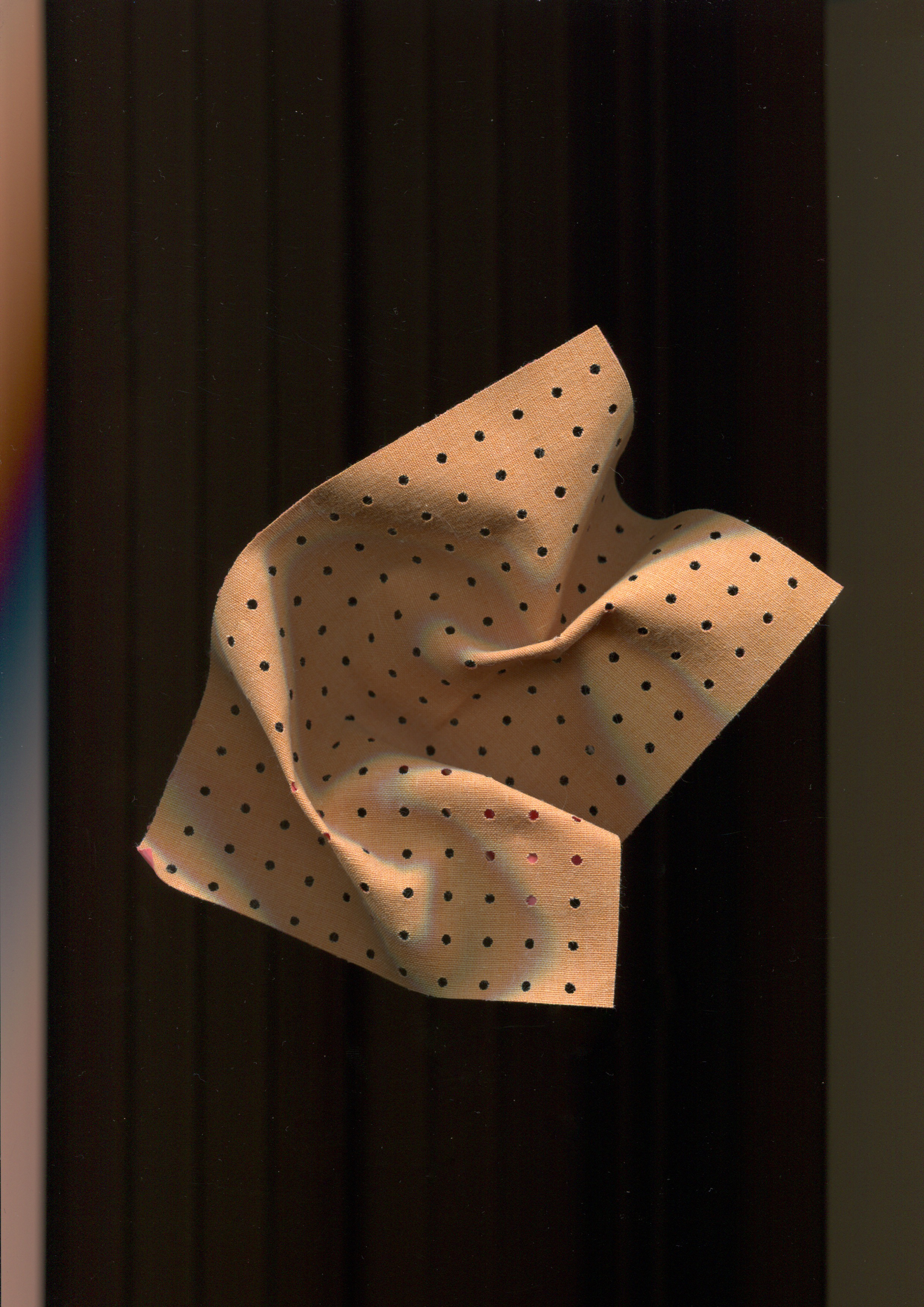 Materials by
Needle-punched natural fiber - Polyvlies
Acoustic PET Felt Panel - Refelt
Pineapple non woven Pinatex - Ananas Anam
Fused Fibers - AE studios
Pre Loved - Studio Sarmite
Conductive adhesion non woven - Imbut
Functional non woven fabric - Jx Nippon Anci Sas