This goes beyond just the production process and afterlife treatment, in which principles like circularity and recycling have already become widespread. The recent gas and cost-of-living crisis have further emphasized the importance of considering the phase between production and the afterlife: the actual use. IKEA, among other companies, has begun to lease furniture while car-sharing services like Lynk & Co are on the rise. These all signalize a new attitude towards products and a new valuation of the materials they're created from. This trend is already visible when visiting Salone del Mobile, the largest-of-its-kind annual furniture fair taking place in Milan in late April.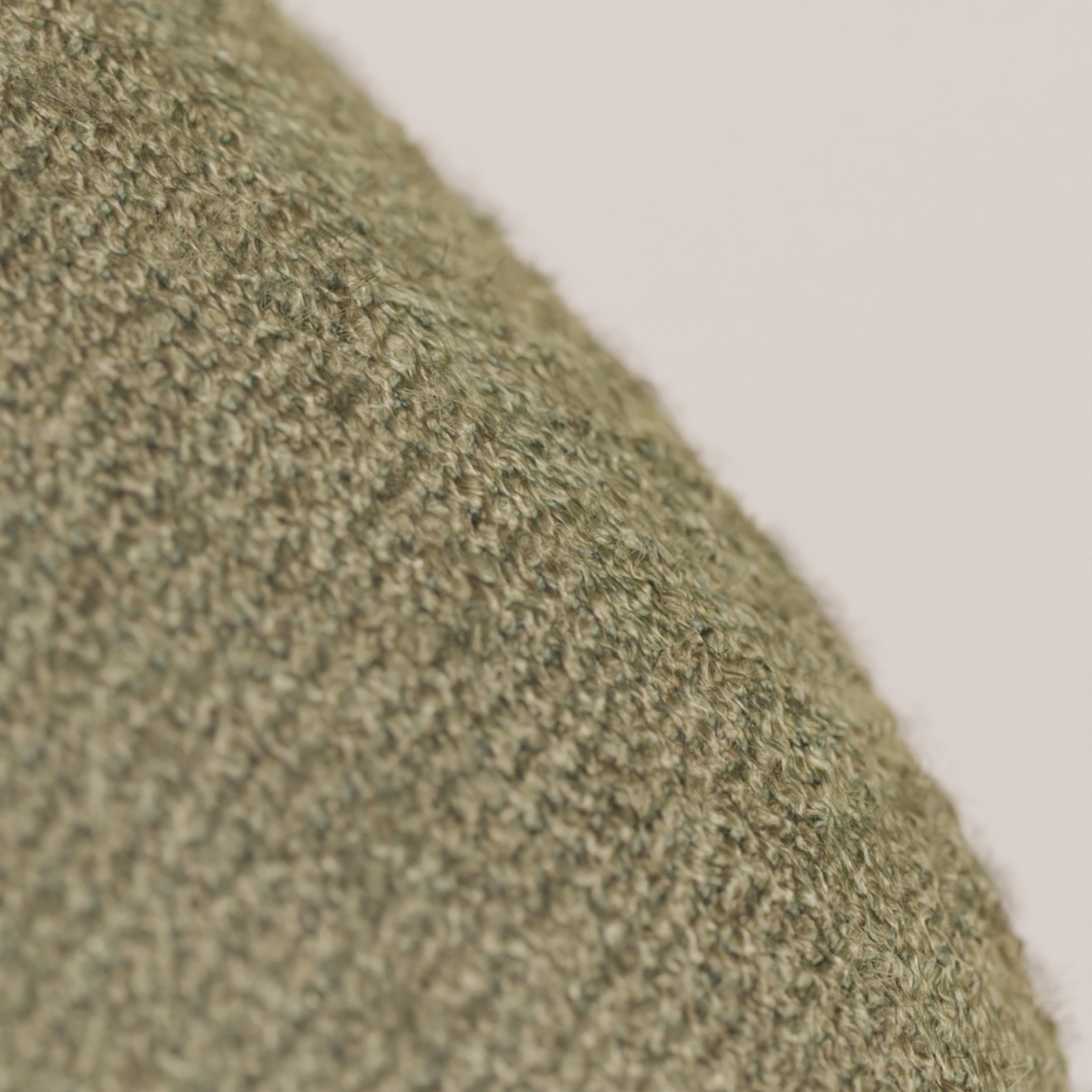 Exemplary for this new material landscape is the Smell Reducing Textile from STS Textiles GmbH & Co. KG which, as its name suggests, helps with odour reduction. Further technical qualities of the material, which is made of wool and lyocell, are good moisture absorption and temperature-equalising surface functions. Another soft material that features a heavier texture is the Bouclé upholstery fabric from de Ploeg. This high-end upholstery fabric has a woollen feel due to the combination of predominantly natural materials that translate into daring colour combinations. Its subtle colour shades make the material appealing to many while still catering to specific users with a more nuanced look. A more structured upholstery option is the 3D-acoustic upholstery fabric from the same manufacturer. Featuring a three-dimensional padded surface, the material has a graphical design stitched onto the wool fabric. This process makes the material suitable for acoustic panels or decorative furniture upholstery in busy shared spaces.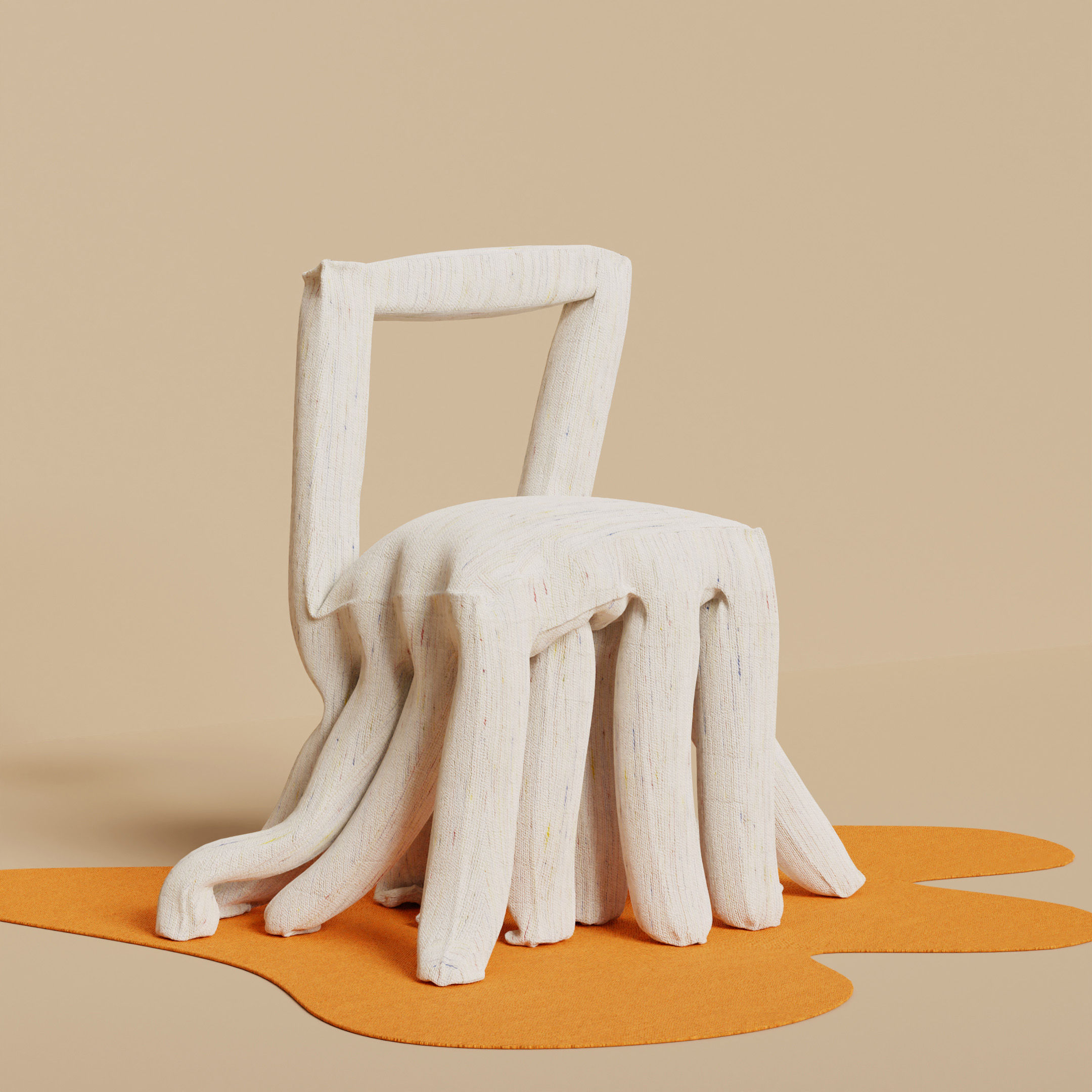 Moving on to high-tech territory, we find the Pur Spray Print from Nanoflash Technology. This printing technology allows delicate shapes and patterns to be applied directly to any base material. Compared to conventional glueing, this drastically improves adhesion while being very durable, highly breathable, light, elastic and flexible. A second innovative, yet often hidden material is BREATHAIR®, a 3d-structured cushion material from Indorama Mobility Group. Used as a cushioning and upholstery material, BREATHAIR® forms the base for different types of indoor and outdoor seating. The washable material has exceptional hygienic properties while being resilient, highly water-repellent and exceptionally permeable to air.
Altogether, these materials paint a picture of a new material landscape in which our expectations of materials have shifted. Once we no longer own, but rent and share products, hygiene, acoustics and versatile aesthetics become decisive factors in a revised design process.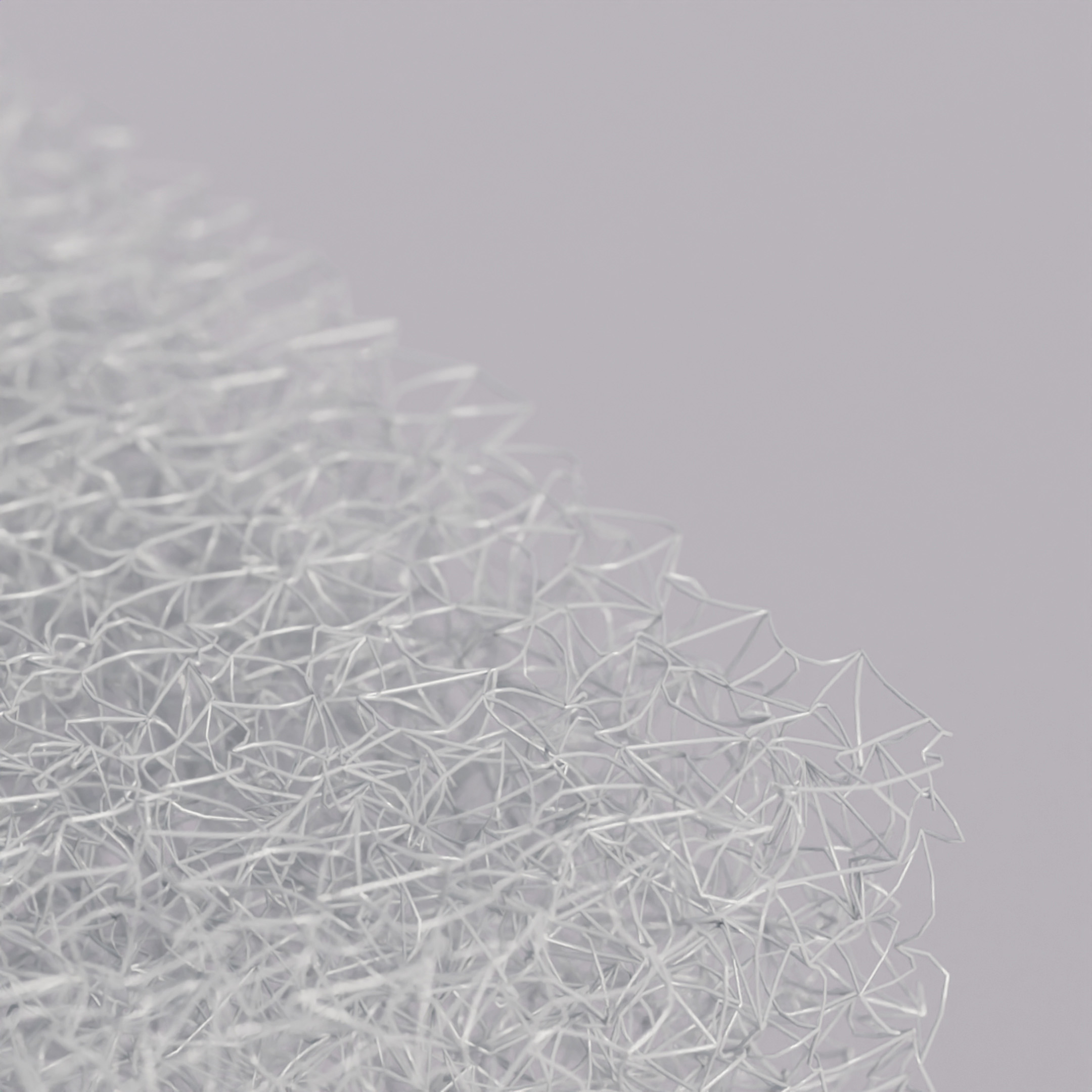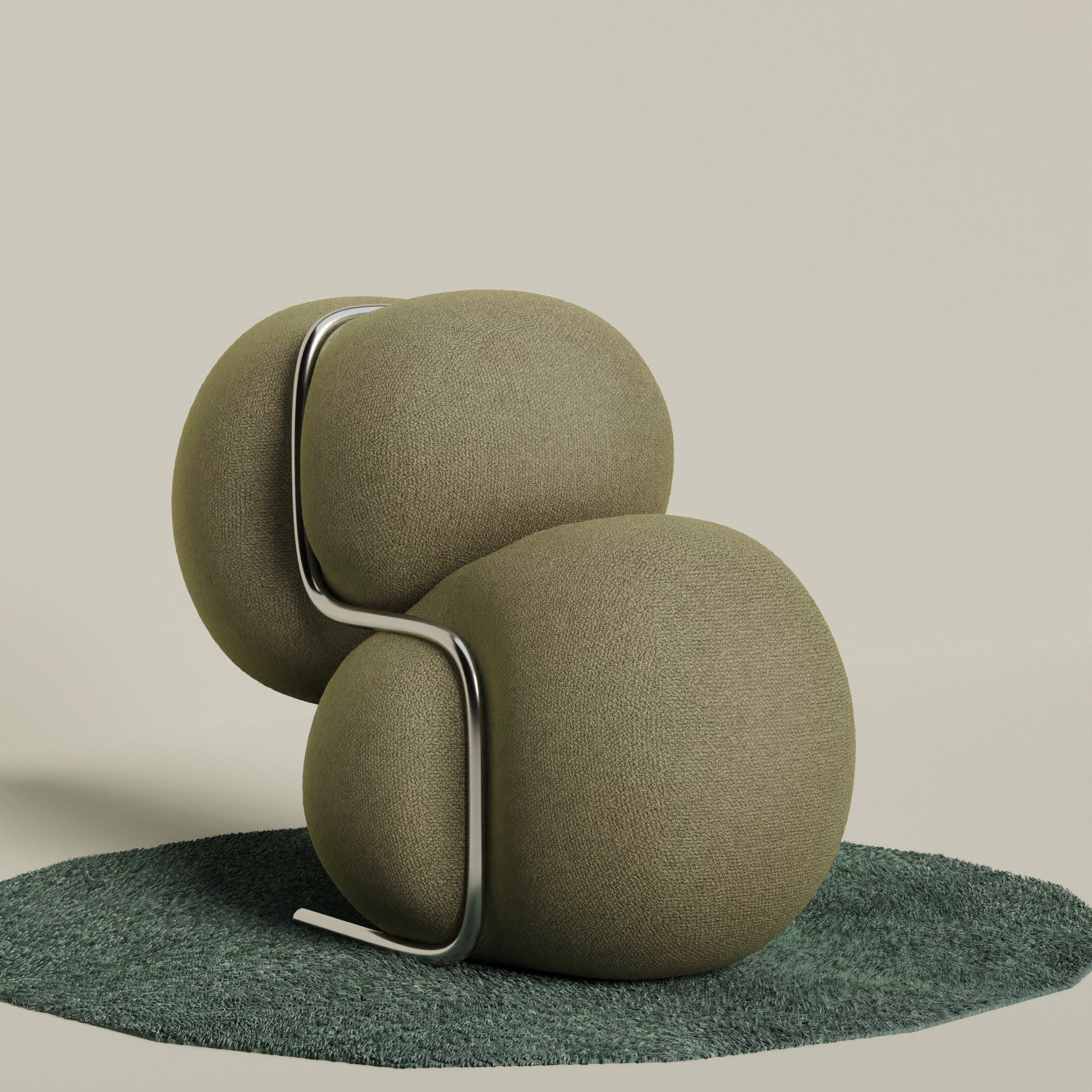 Once we no longer own the products we use, new principles come into play. Durability and wear resistance becomes key to ensuring a smooth transition from one customer to another. New aesthetics arise that should appeal to a wide audience while still triggering the personal taste of individual users. The products we surround ourselves with don't just express who we are, they embody who we want to be. Especially when it comes to cars and domestic furniture, this simultaneous alignment with oneself and the big crowd can be a difficult rope to balance on. Altogether, this signals an interesting challenge for material manufacturers to accommodate our revaluation of the way we use and produce products.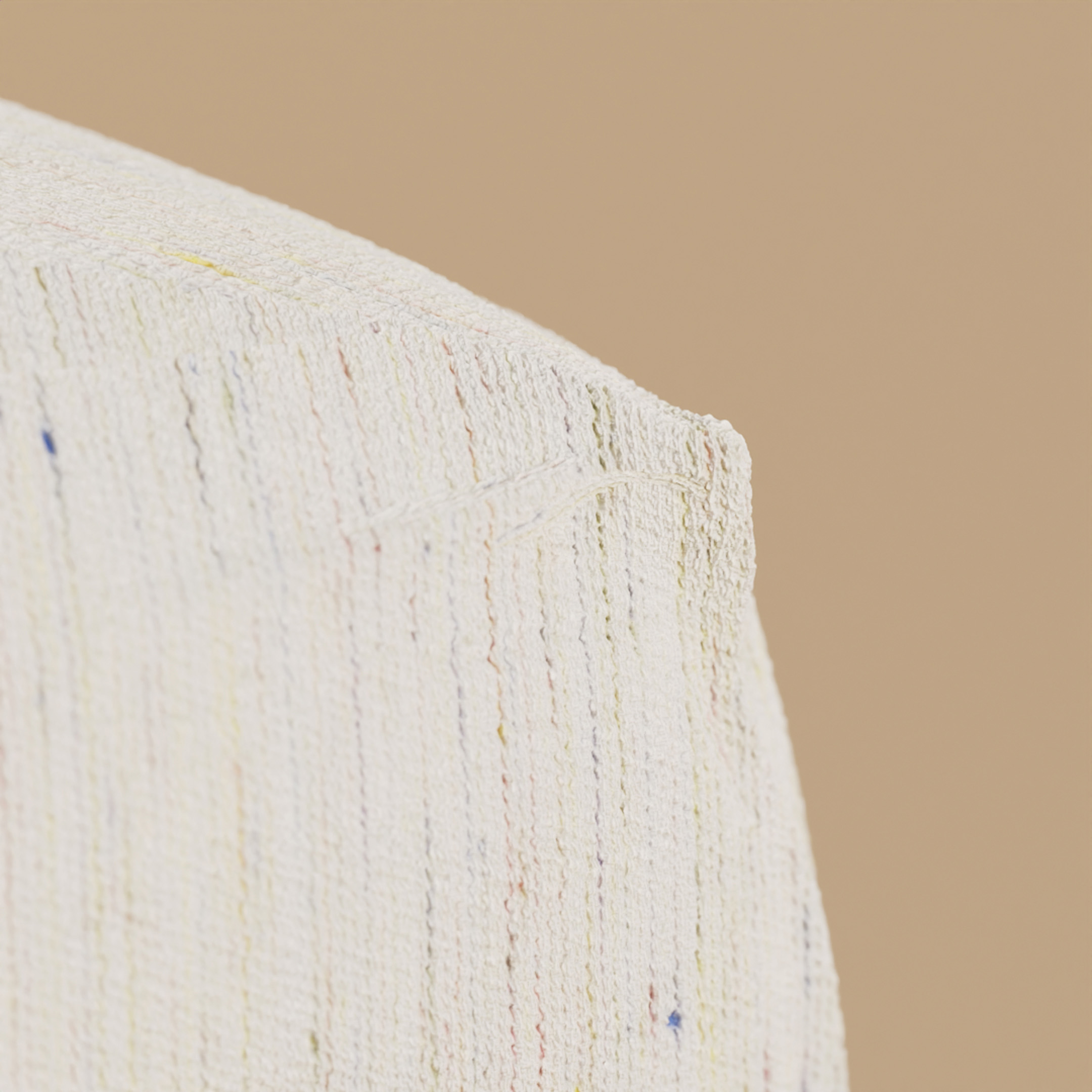 Moving away from upholstery fabrics into the third dimension, we find the Effect-rich Translucent Fabric from Kendix. The curtain fabric's weft yarn is multicolour linen with a subtle slub effect, creating an elegant dynamic look that subtly lights up any room. A second voluminous material that's a versatile partner for interior design projects is the Mute Fit PET Felt Acoustic Panel from de Vorm. Made from PET Felt, and recycled plastic bottles, its asymmetric curtain-like pattern adds a dynamic element to any space where sound control is key.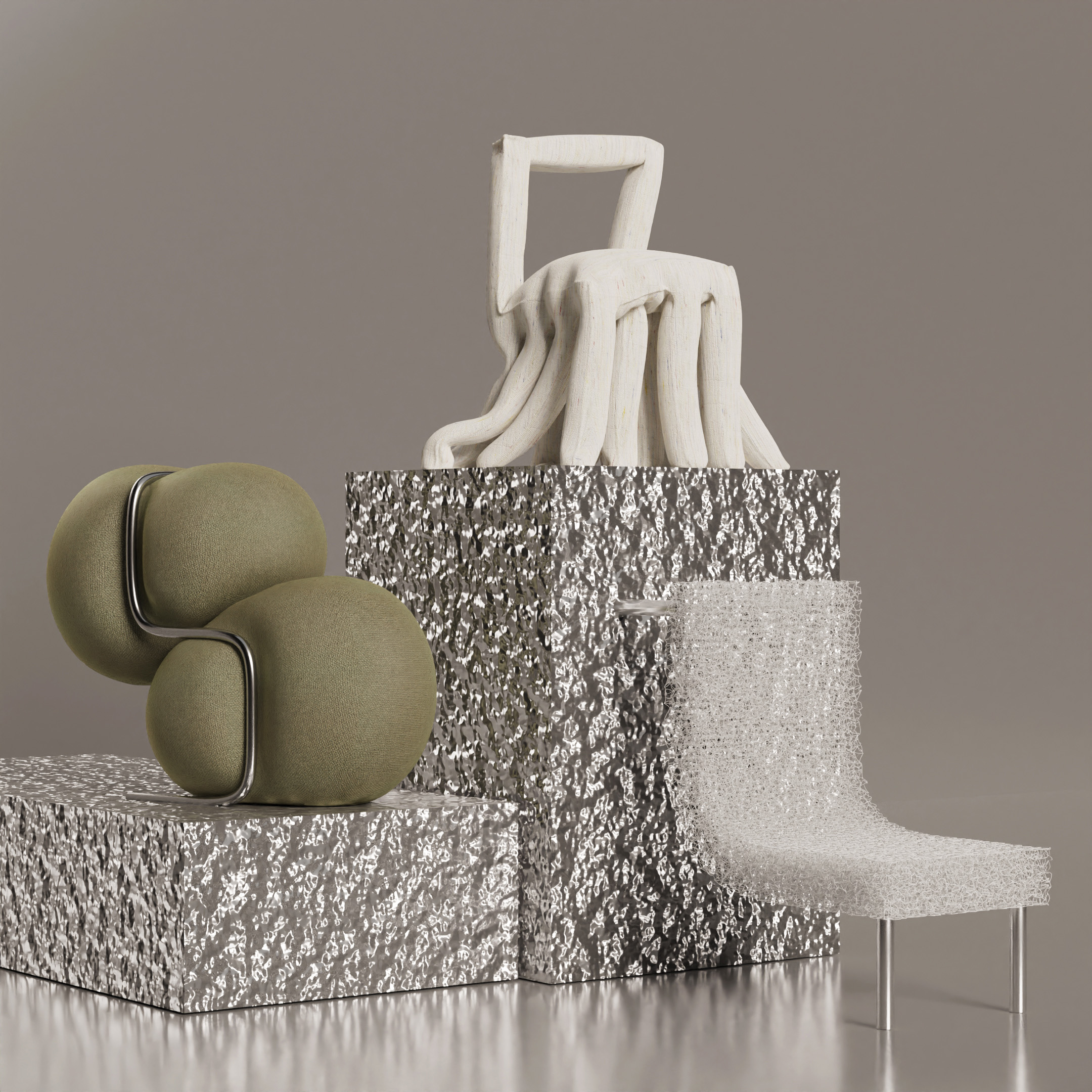 MATERIALS
Smell Reducing Textile - STS Textiles
Bouclé Upholstery Fabric - De Ploeg
3D Acoustic Upholstery Fabric - De Ploeg
Effect-Rich Translucent Fabric - Kendix
Mute Fit PET Felt Acoustic Panel - De Vorm
Pur Spray Print - Nanoflash Technology
BREATHAIR® - Indorama Mobility Group