When talking about flooring materials, there has been an interesting shift in past years. Historically, stone, wood and ceramic were the only materials used to cover the grounds of both private and public spaces. Their dominance was broken in the middle of the 20th century when vinyl flooring was introduced. Originally designed to imitate known flooring materials through the use of pressed wood textures and prints, it was their accessible price point which boosted its popularity.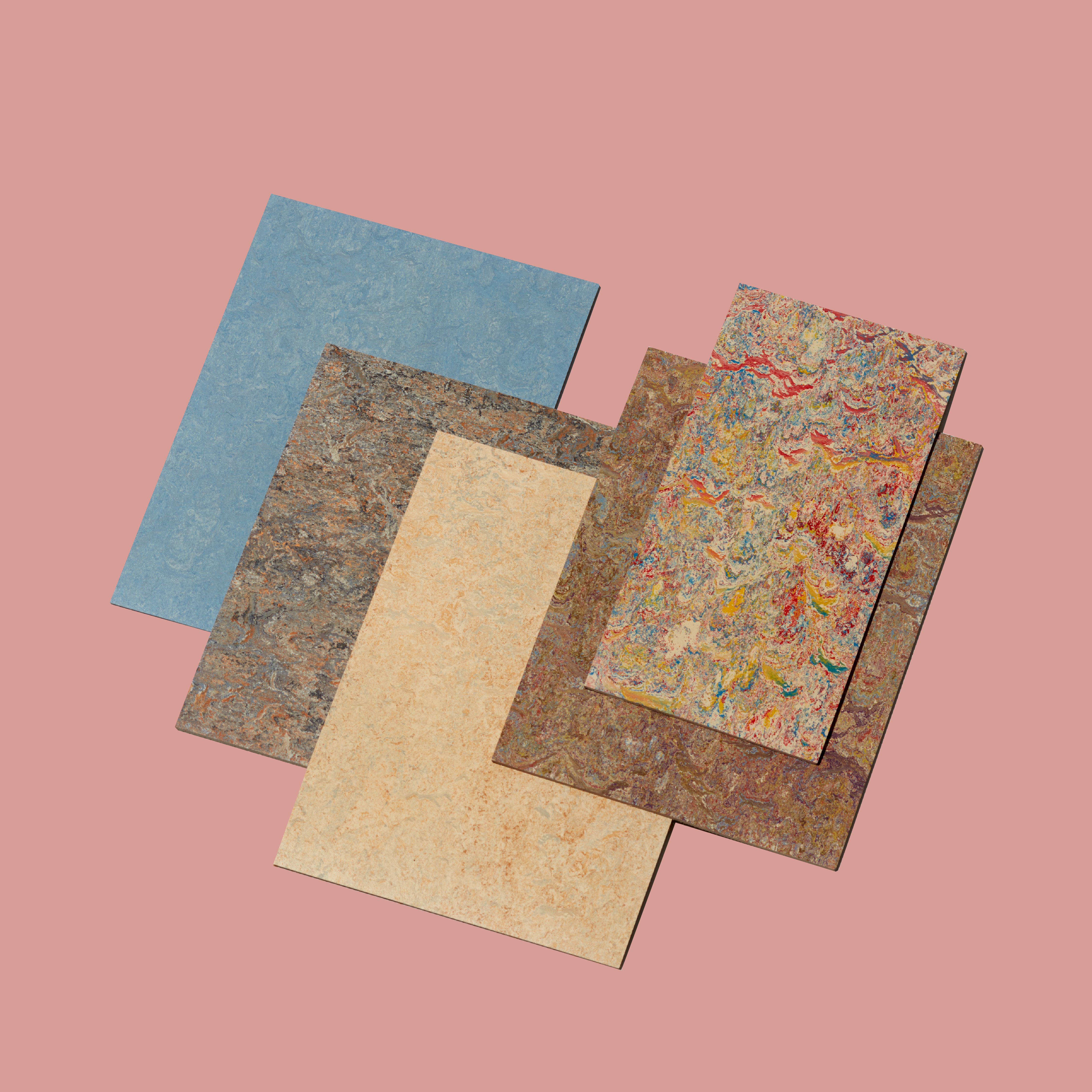 Exemplary of this trend is the Linoleum with Cocoa Beans from Forbo. Consisting of 97% natural raw materials such as linseed oil, jute and wood, the elastic floor covering is a natural alternative to its plastic-based alternatives. This version in particular features scattered cocoa beans mixed into the linoleum base, creating a tactile surface with a haptic charisma. Consisting of 35% recycled material and 9% high-quality up-cycling material, its natural bacteriostatic protection distinguishes the material from its competitors. Another material that rounds up this category is the Sandstone Veneer from Richter Akustik and Design. This material is a genuine stone veneer with a tactile surface structure, applied to a carrier made of mesh fabric. What makes the material stand out is that, despite its rough surface, it's a light and flexible material that can be used in versatile ways. The material, which adds a natural touch to any space, can be used for wall coverings, ceilings or floors due to its quick and simple installation.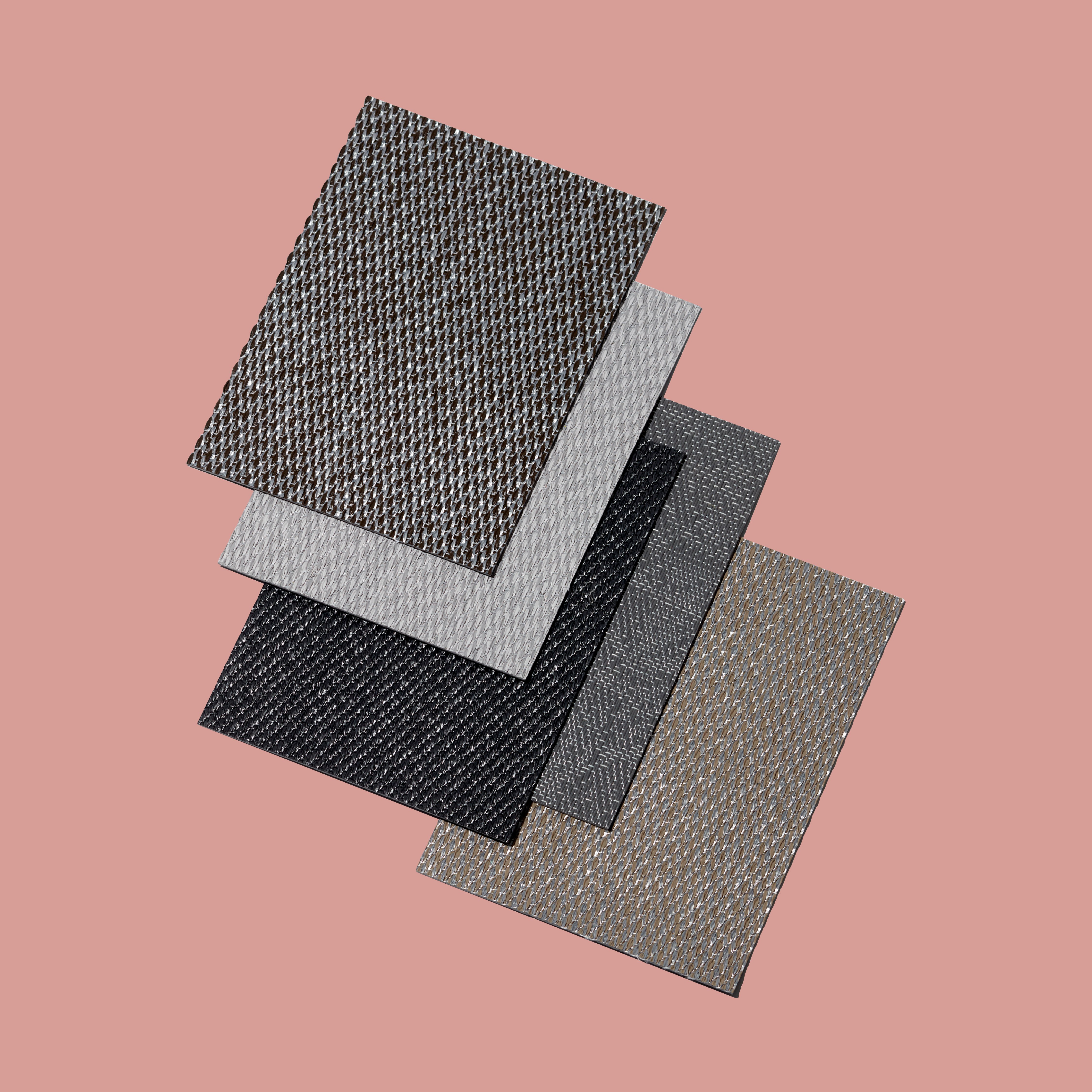 Equally playful patterns and colours can be observed in the various collections of Bolon Studio. Their tiles give the world of flooring new dimensions and mathematical beauty through honeycomb shapes, among others. These shapes are simple at first glance, but when put together, they form mind-blowing immersive expressions.
Sustainable and highly durable is the Acousticork from Amorim Cork Composites. This material assures sound insulation, improves thermal comfort and protects the floor of any space. Cork is a common denominator used in all our underlayments. When applied beneath a flooring system, a cork-based underlayment provides greater comfort, protection and longevity to the final floor.
Altogether, the above materials tell us that a return to nature does not equal moving backwards. Exciting material innovations are connecting the dots between the natural and the built world. They are offering eco-friendly solutions that also excel visually while caring for both our environment and well-being.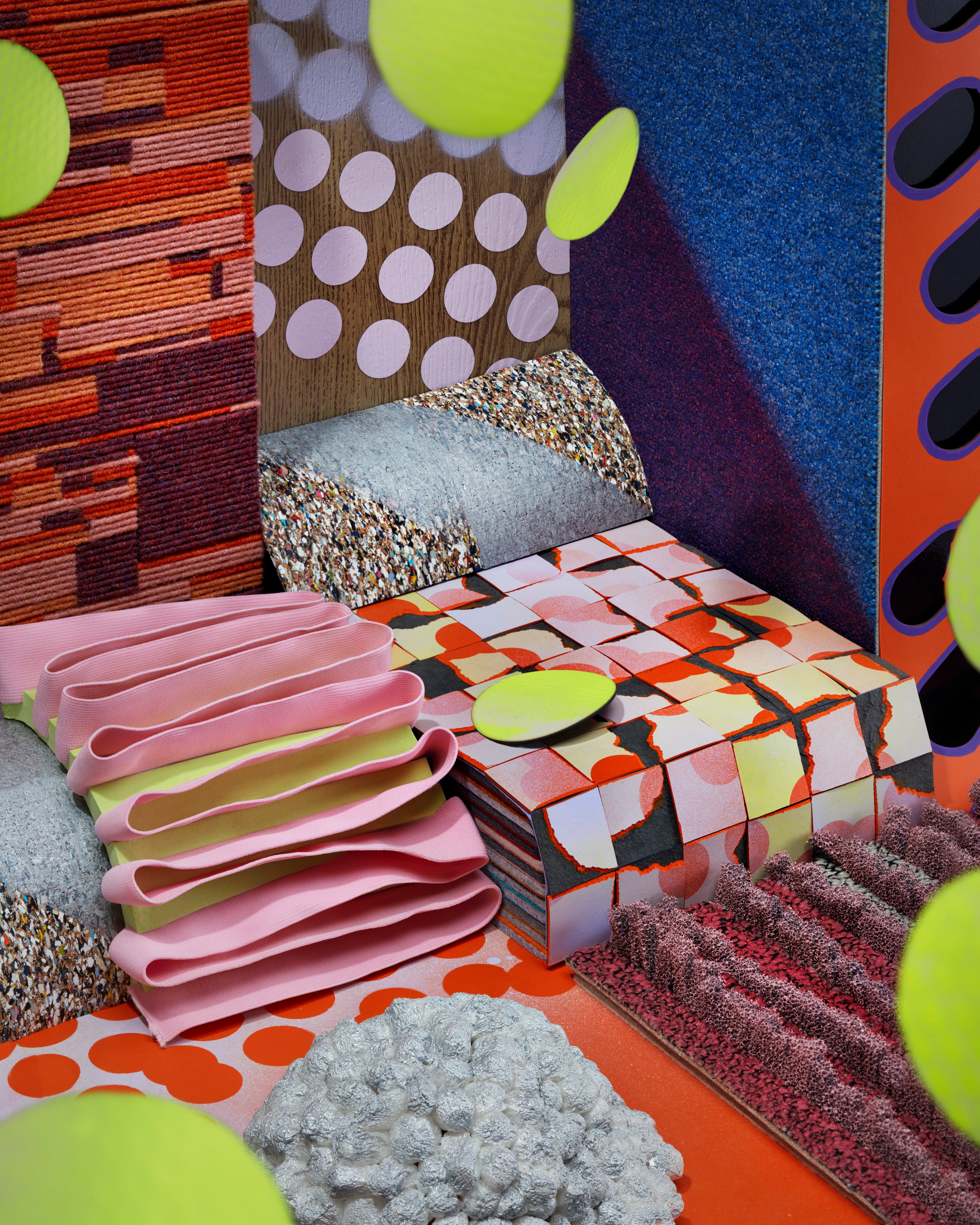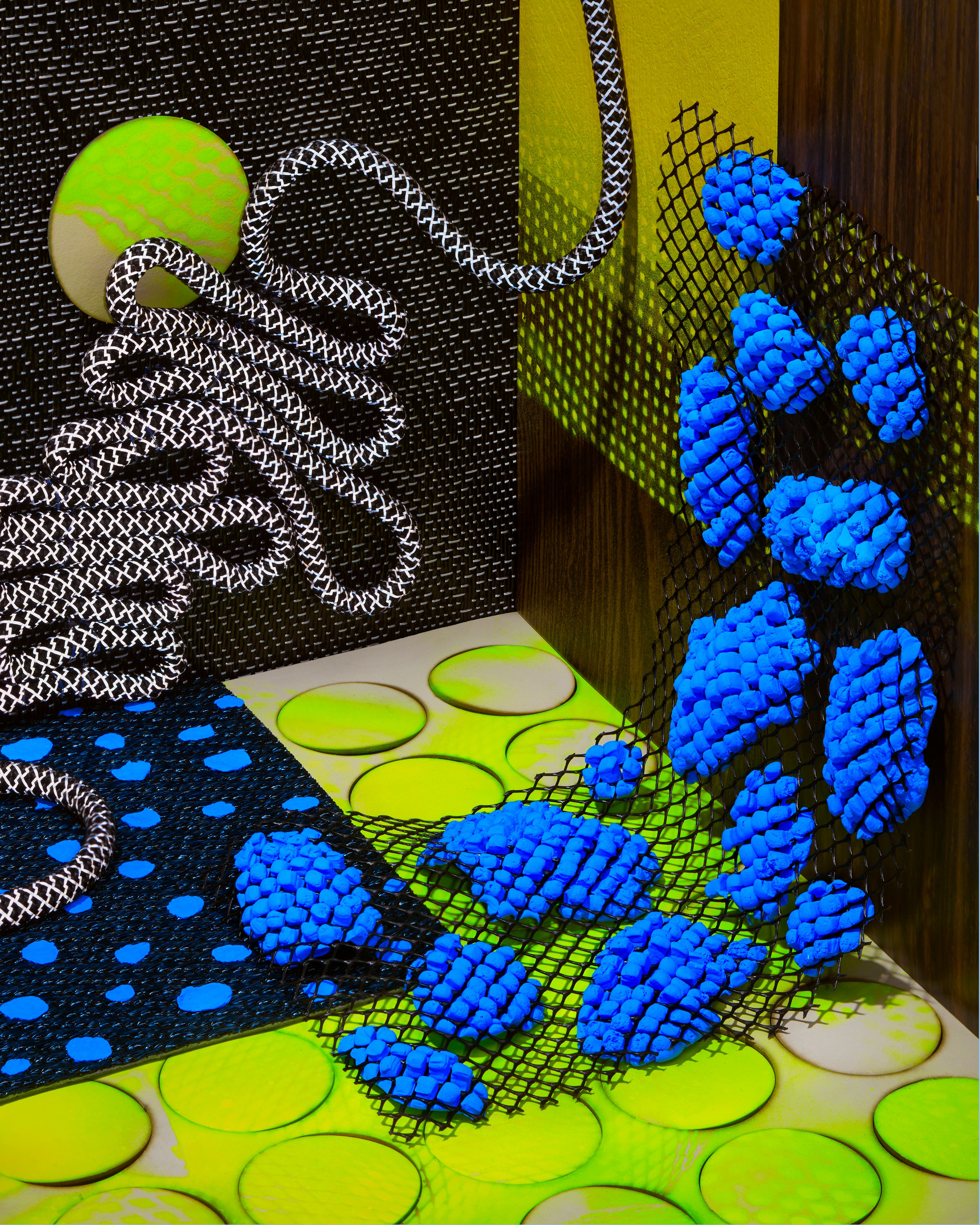 With vinyl flooring on the rise, interior spaces became increasingly sterile and generic. Being built up from artificial, plastic-based materials, a growing contrast is noticeable between the places we inhabit and the natural world that surround these places. In recent years, fuelled by a wave of eco-consciousness and a longing for nature, designers have tried to bridge this gap through novel material innovations. The flooring of our homes becomes inspired by the flooring of the earth. Not in the literal sense, but through exciting material innovation and novel techniques.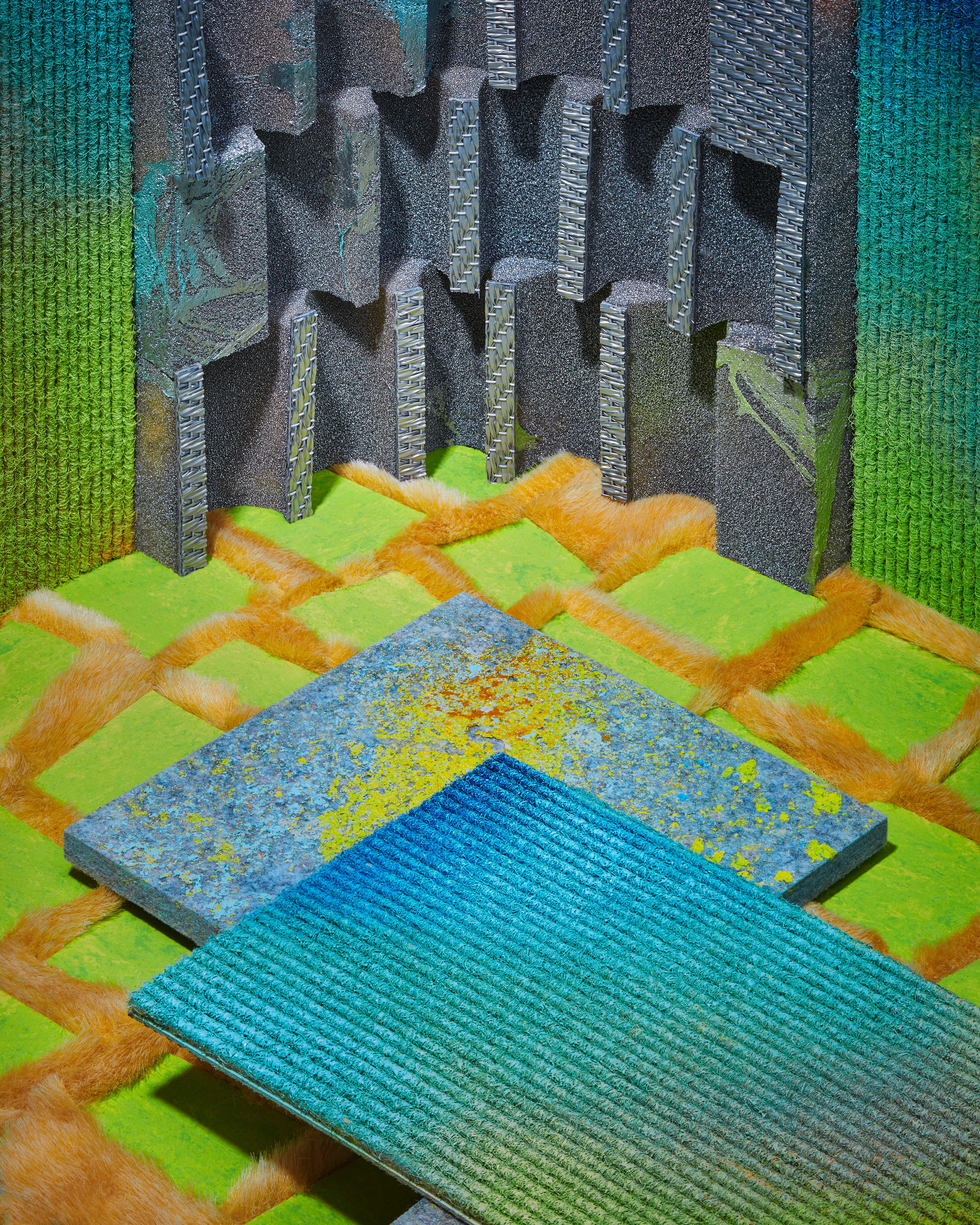 Moving into the territory of textile flooring, we find the Goat Hair Carpet from Tretford Weseler Teppich. As its name suggests, this high-quality, natural and renewable raw material is made up from cashmere goat hair. Due to the natural properties of wool, the material improves the indoor climate and regulates humidity with its mix of 80% cashmere goat hair and 20% virgin wool. The carpet is suitable for underfloor heating and is generally easy to clean, robust and extremely durable. More graphic and colourful flooring applications can be found in the RE-VIVE Carpet Tiles designed by Studio RENS for Tarkett. By using a manual dyeing process, Tarkett's leftover tile collections are turned into a myriad of colourful shades and gradients. The interacting yarns and red dyes produce new and unique colour shades that make different leftover designs fit perfectly together because of their unifying red colour.

MATERIALS
Linoleum With Cocoa Beans - Forbo Flooring
Sandstone Veneer - Richter Akustik & Design Gmbh
Goat Hair Carpet - Tretford Weseler Teppich Gmbh & Co
RE-VIVE Carpet Tiles - Tarket
Acousticork - Amorim Cork Composites