Recent health scares like COVID-19 have only accelerated this transition towards smooth, easily sanitized surfaces. This shift towards cleanliness has become particularly visible in public spaces, where hygiene is key. Additionally, the escalating costs of materials have played a role in promoting this trend, as textured surfaces, which often come at a higher price point, are being overshadowed by their smoother counterparts. And so, tactility gradually becomes a luxury good that can only be experienced in private spaces. An unfortunate trend that nullifies our instinctive sensory needs.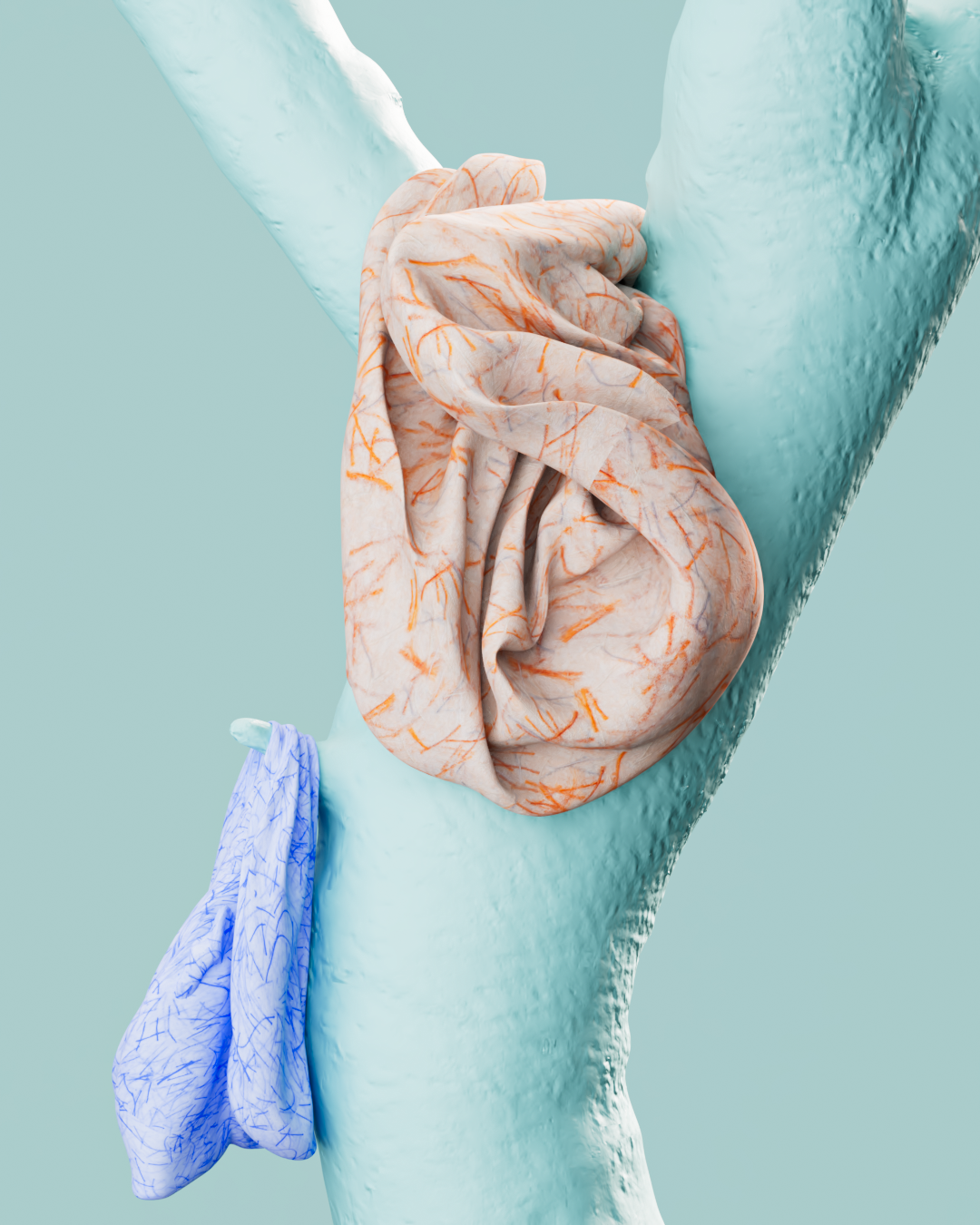 Exemplary is the Metaliridescent Fabric from Altfield which, as its name suggests, is characterised by its woven iridescent surface effects. The product is particularly suitable for wall cladding and adds a dazzling optic touch to any room in which it's applied. Another material that evokes tactility and depth through detailed graphic elements is the Duo-Colored Sheer fabric by Kendix. This curtain fabric is woven in duo-colour yarns, resulting in a vibrant striped pattern. A special weaving technique brings the fabric's contrasting core to its surface, creating a dynamic textured effect. A third material that evokes texture through playful graphics is Fused Fibers by Æ Studio. Made up from leftover yarn waste from the weaving industry, the material combines mixed leftover fibres with virgin PES, seaqual and Cotton into a pressed material surface.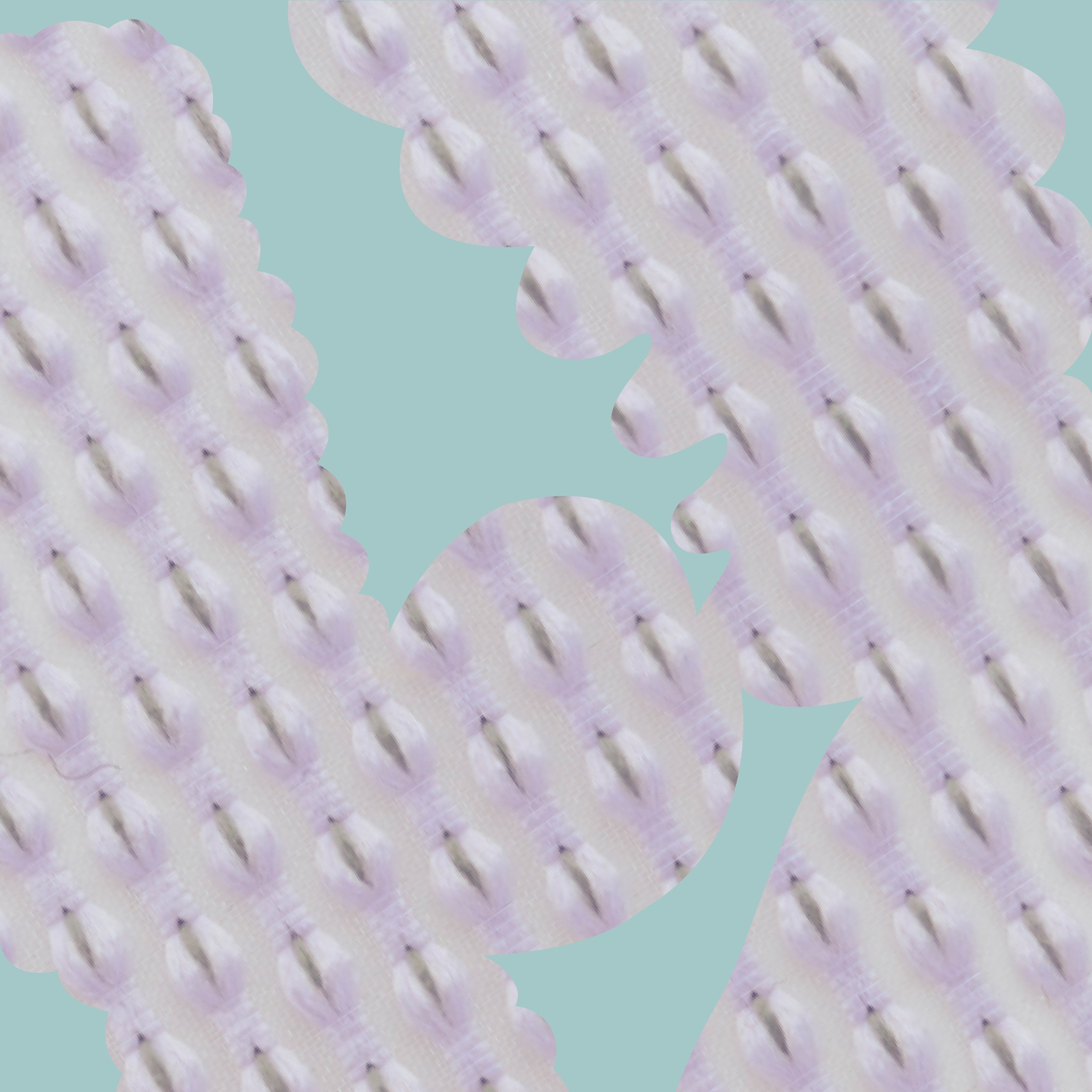 Another easy-to-clean material is the Recycled Plastic Timeless Duo by the Good Plastic Company. Made from one type of plastic, the material is recyclable in its entirety, as well as being made fully from recycled material. Its graphic top layer adds depth to an otherwise smooth material that's an eco-conscious choice. Similar graphics, executed in a heavily textured surface, can be found in the Luxury Composite panel by Foresso that's made up of wood, sawmill waste, cement, lime waste, resin and pigment.
Together, these materials display a new material landscape that meets various modern-day trends while feeding our need for touch and tactility in novel ways. They bridge the gap between textures and smoothness while featuring excellent properties that meet the most demanding applications.⁠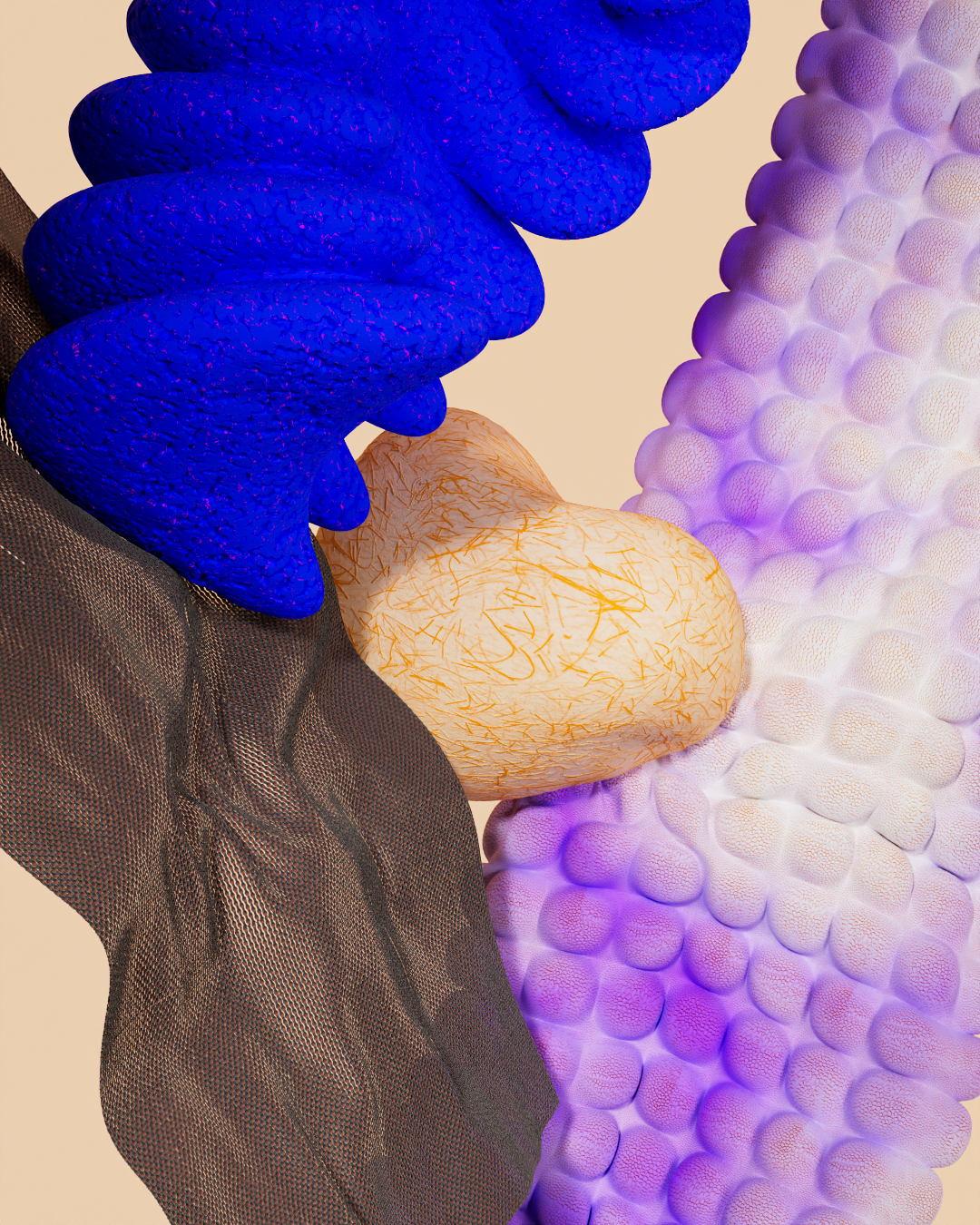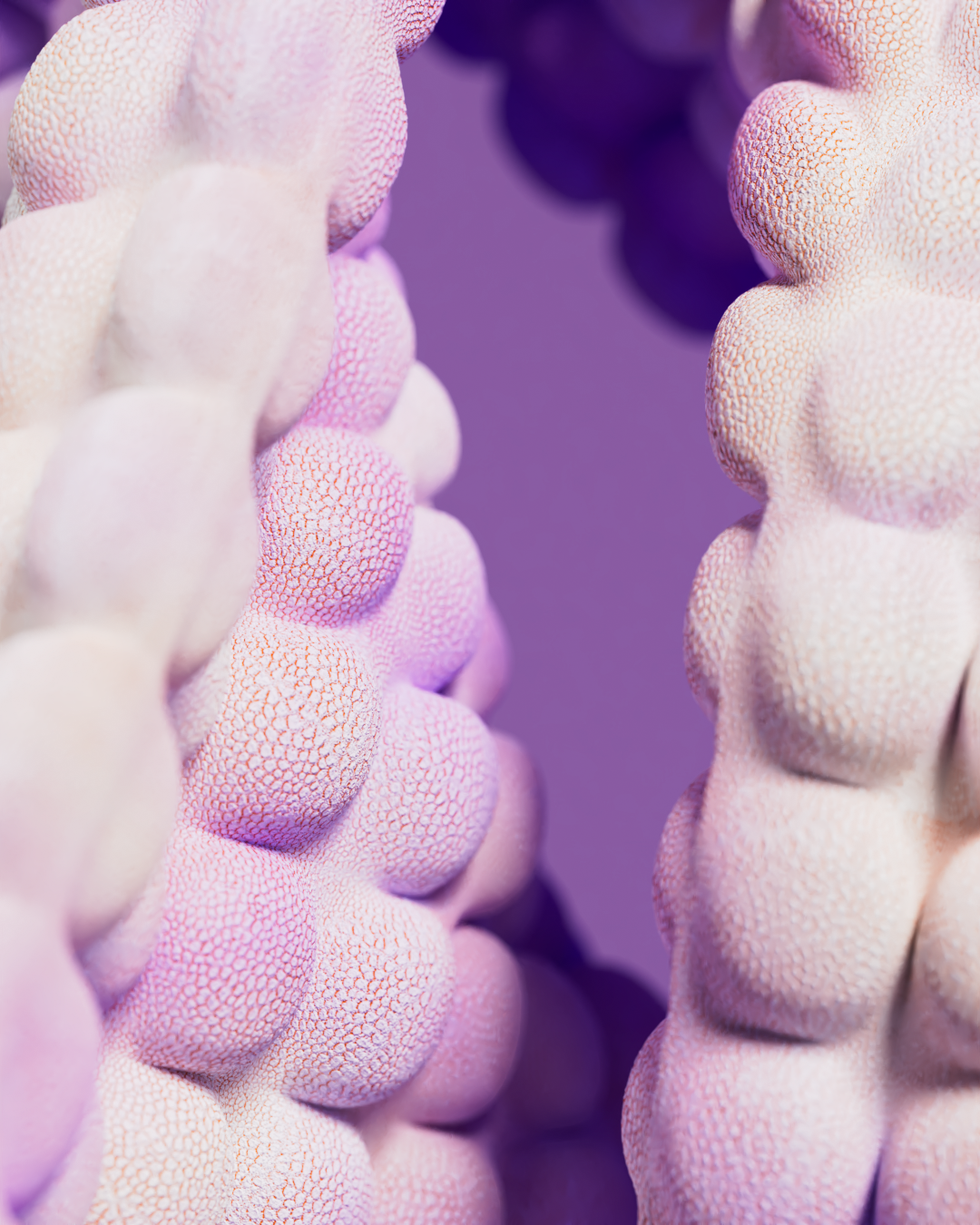 In simpler times, textures were omnipresent due to the lack of tools to create smooth surfaces. Once these tools arose, smoothness became a luxury good due to its labour intensity. Industrialisation together with the aforementioned trends has made the tide turn. But just like the sea, trends come and go and designers are starting to feel a newfound need for tactility. Instead of returning to the old scenario, a new type of material enters the stage, which combines the best of both worlds. Digital haptic materials make the viewer wonder about what they're looking at. Through visual tricks and subtle detailing, they bridge both smooth and textured material qualities into fascinating results.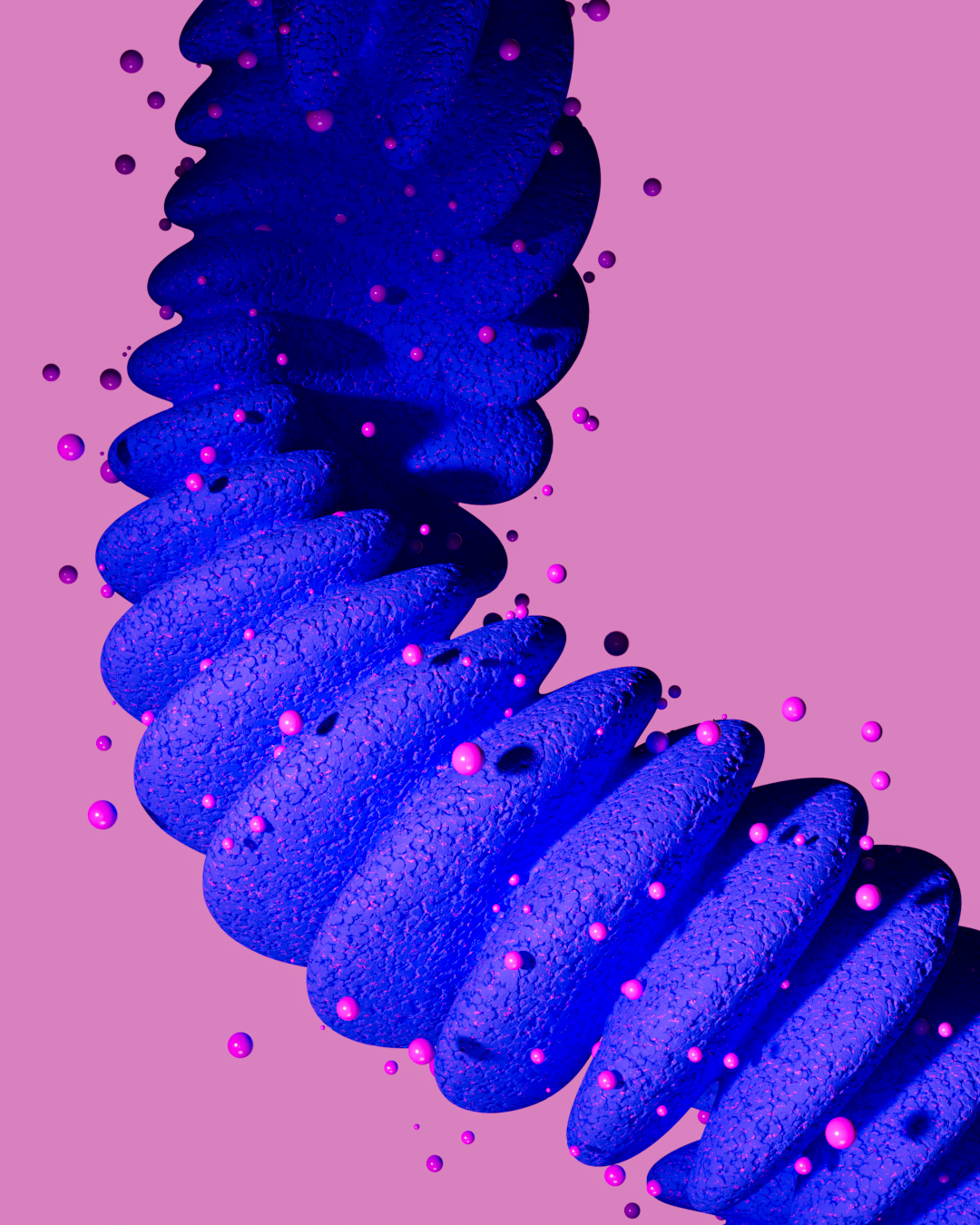 Moving on to the world of leathers, we find the Magic Synthetic Leather by MAH-ATN. The material features a 3D-pressed pattern and metallic pigments mixed into the base material. Together, these enhance its three-dimensional appearance and add a mesmerising touch. A more mundane leather alternative can be found in Synthetic Leather Elephant from the same manufacturer. As its name suggests, this artificial leather has the grain of elephant skin while being extremely tear-resistant and resilient. The material is strongly antimicrobial, making it a perfect tactile partner in a world obsessed with hygiene.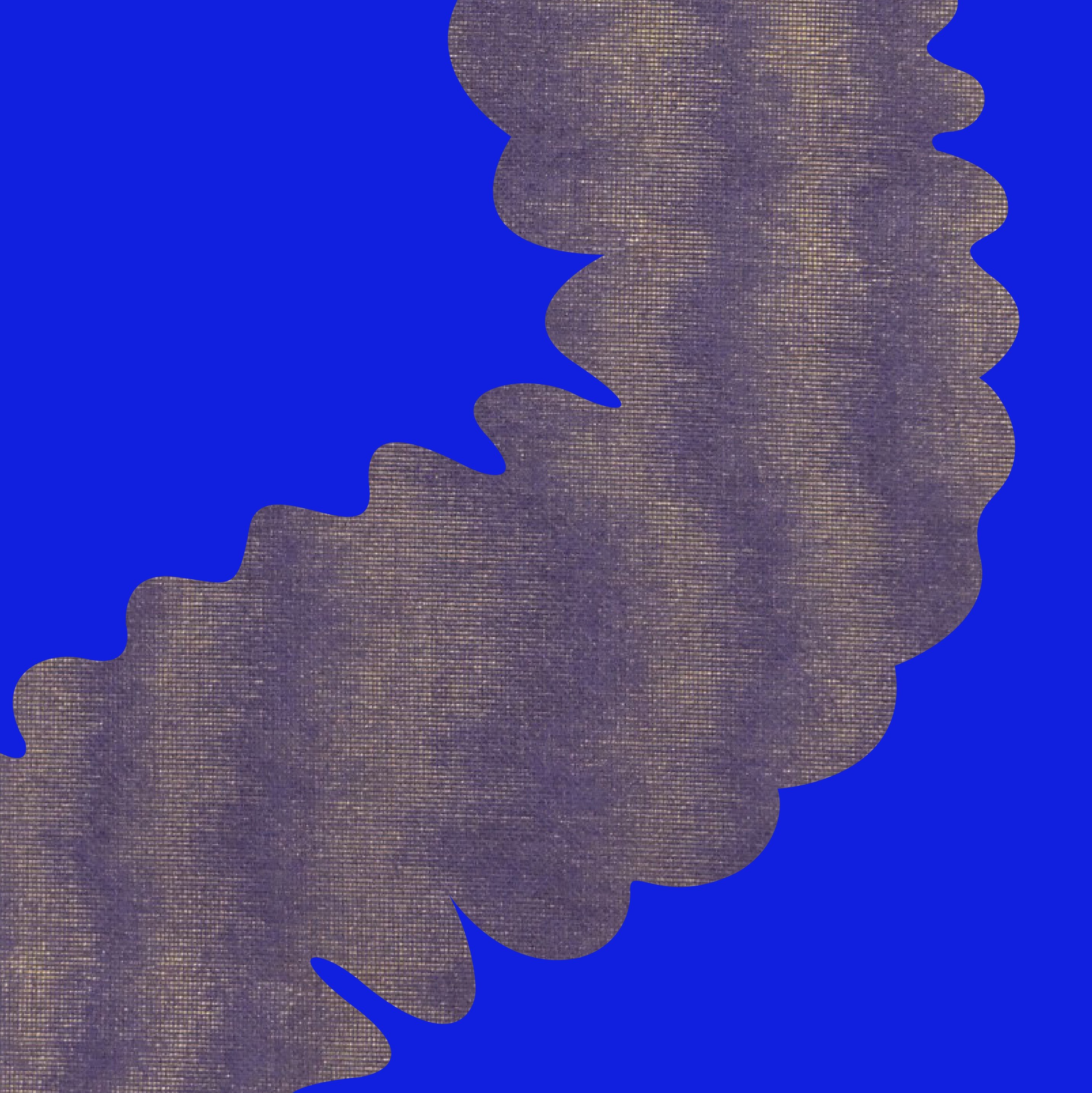 MATERIALS
Metaliridescent Fabric - Altfield
Duo-colored Sheer Fabric - Kendix
Fused Fibers- Æ Studios
Recycled Plastic Timeless Duo - The Good Plastic Company
Magic Synthetic Leather - MAH-ATN Gmbh
Synthetic Leather Elephant - MAH-ATN Gmbh