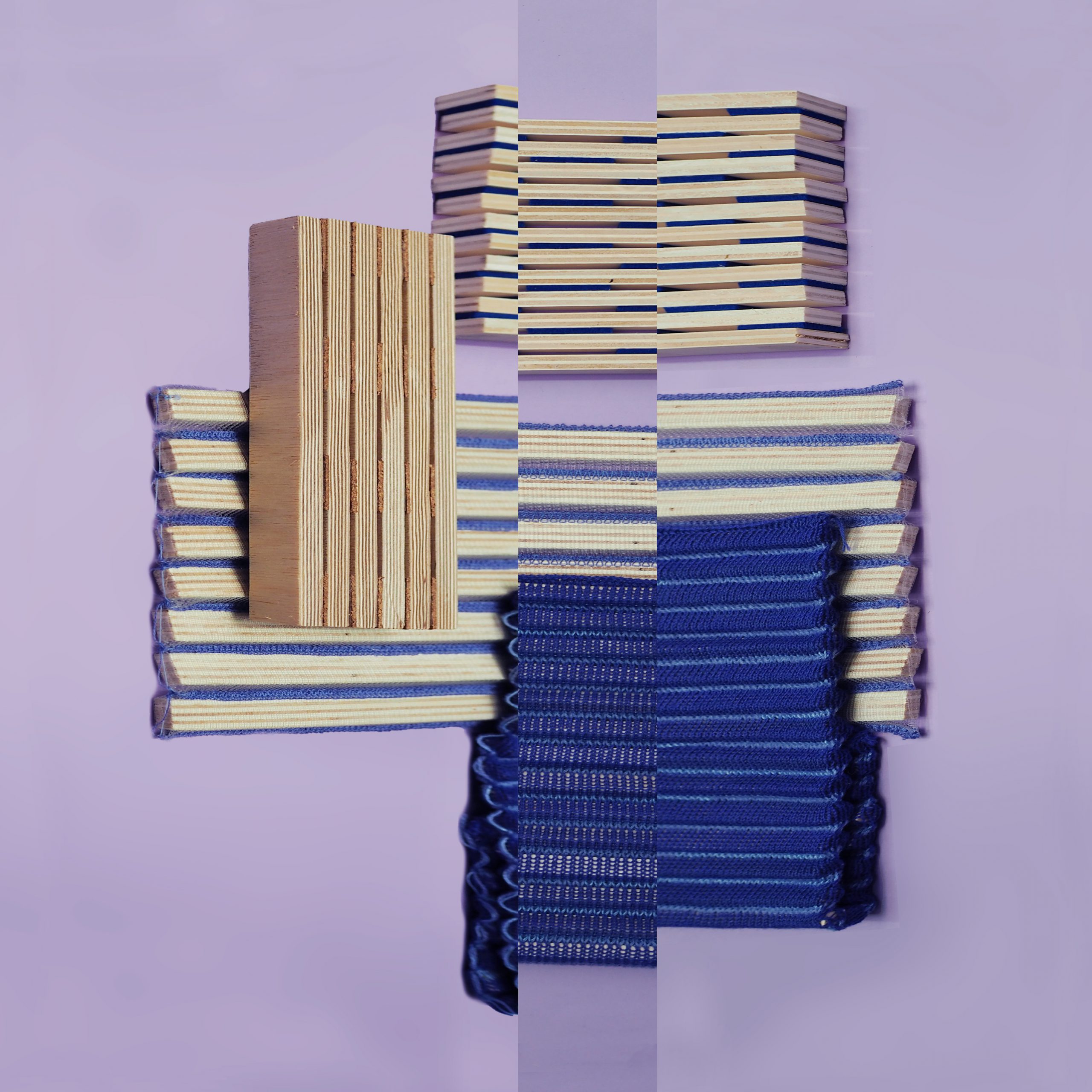 Exemplary for this novel attitude towards soundproof materials is Wool felt flexiblefrom Plexwood. Combining a non-woven merino-wool felt base with wooden strips on top, it's a flexible material that can be applied onto curved walls, ceilings, or furniture pieces. When bent, the material slightly reveals the textile layer's colour, creating a contrasting interplay between the base and top layer.
A more tactile and voluminous approach can be found in the Acoustic Moss panels and pendants developed by Innofusor. Made up from peat moss, the material is an ecological choice with a unique warm texture. Evoking a natural atmosphere, the lightweight panels can be applied to walls and ceilings in various graphic compositions. Given that the material can easily be transformed into geometric sound-absorbing pendants, it's a reliable partner to create comprehensive interior projects.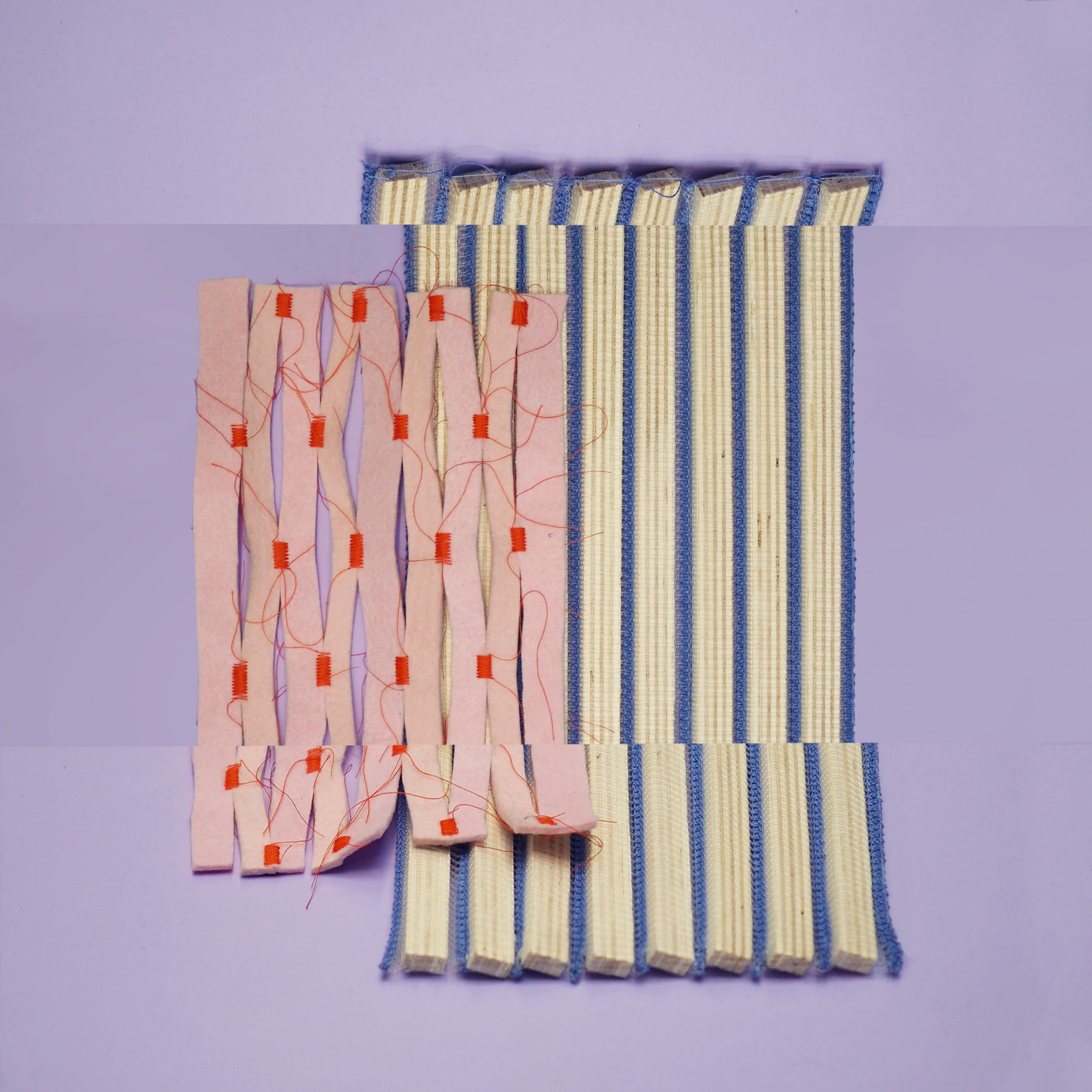 Besides offering privacy and noise control, sound-absorbing materials introduce novel textures and materials into our living environment. Fresh colours and surprising applications make them break away from their corporate origins while years of innovation in public spaces have prepared them to finally to concur our homes.
inspired by

Plexwood – wool felt flexible
Innofusor – acoustic moss
Resysta International – goat hair carpet
Doppelhaus – cloud wool
De Vorm – pet felt
De Ploeg – 3d acoustic fabric
Bolon – sisal plain flooring
Filzfelt – risby wall panel
Spinneybeck – porto wall tile
Cunera – sisal flooring
Merford – akortherm
Outside of our working places, the current pandemic has opened up new perspectives for sound-absorbing materials: our homes. Having gone through a similar evolution towards open-plan layouts, the new working-from-home mentality is making us rethink the way we organise and finish our living spaces.
Once again, acoustic materials are paving the way in this transition. Despite the overlap, our homes are craving an entirely different material palette that focusses on warmth, tactility and identity.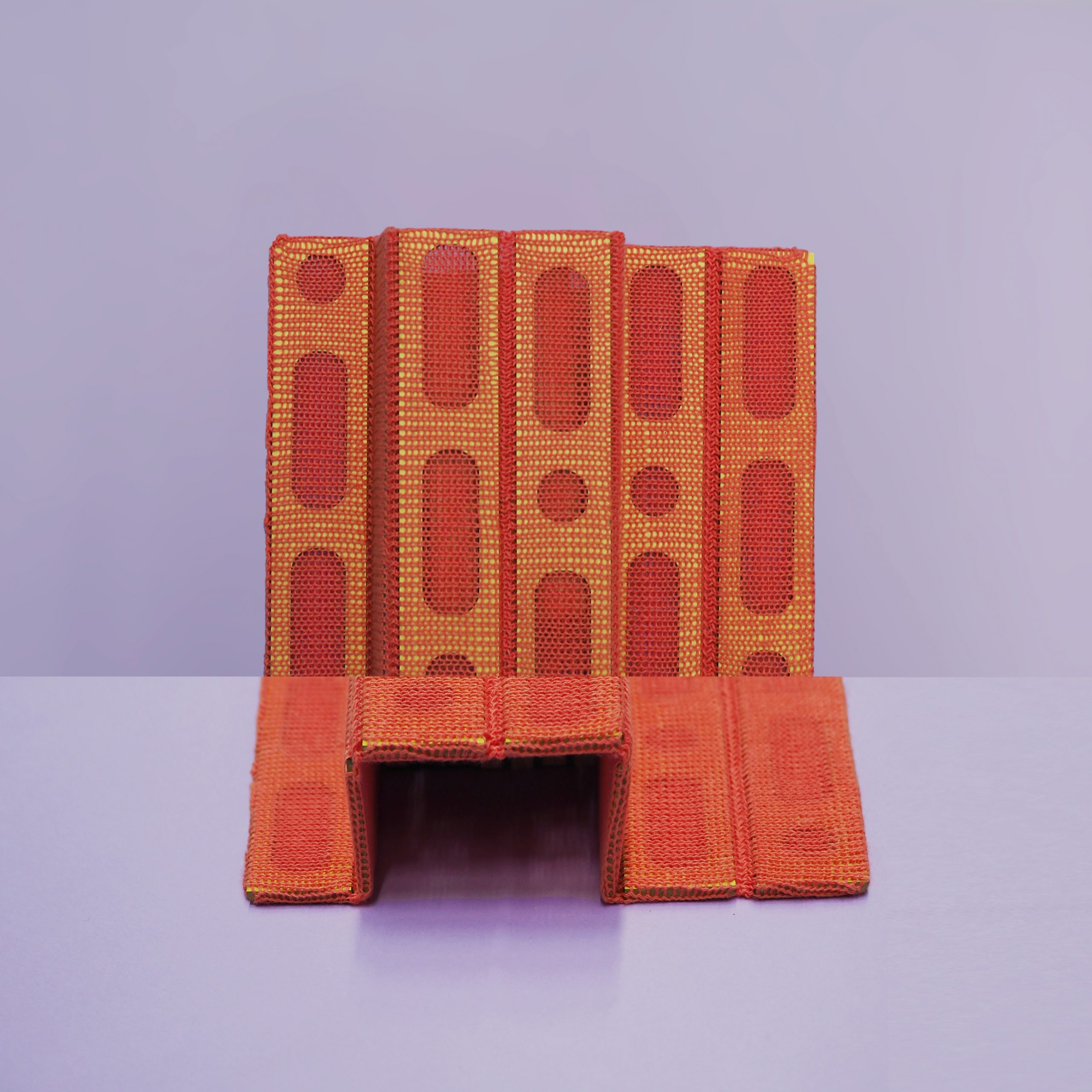 More moderate graphic qualities can be found in the Ribsy felt wallcoverings by Filzfelt. With its deep ribbed texture, the tile-based system features detailed colour variations between the strips to create an interplay between depth and texture. In terms of flooring, similar aesthetics can be found in the goat hair carpet by Resysta International. Due to the natural properties of cashmere goat hair and virgin wool, the sound-absorbing material enhances the indoor climate and regulates humidity. Another benefit is its suitability for users who are sensitive to allergies, as the material effectively reduces fine dust. With a wide variety of available colours, both materials are complementing partners for any living space.
An even more moderate option is the Sisal plain collection by Bolon. Inspired by sisal mats, the flooring system has a soft textile-like texture. With both plain and duo-tone colour options available, it serves as an unconventional yet maintenance-friendly option for both professional and private environments.